2015 Contemporary YA
YA contemporary releases for 2015
1

P.S. I Still Love You (To All the Boys I've Loved Before, #2)




by




2

The Fill-In Boyfriend




by




3

All the Bright Places




by




4

Saint Anything




by




5

My Heart and Other Black Holes




by




6

I Was Here




by




7

Simon vs. the Homo Sapiens Agenda (Simonverse, #1)




by




8

The Start of Me and You (The Start of Me and You, #1)




by




9

99 Days




by




10

I'll Meet You There




by




11

The Boy Most Likely To




by




12

Things We Know by Heart




by




13

Made You Up




by




14

The Last Time We Say Goodbye




by




15

Everything, Everything




by




16

Emmy & Oliver




by




17

Confess




by




18

The Summer of Chasing Mermaids




by




19

Every Last Word




by




20

Extraordinary Means




by




21

All the Rage




by




22

Hello, Goodbye, and Everything in Between




by




23

Lying Out Loud (Hamilton High, #4)




by




24

None of the Above




by




25

Hello, I Love You




by




26

Tonight the Streets Are Ours




by




27

Finding Audrey




by




28

Nowhere But Here (Thunder Road, #1)




by




29

Jesse's Girl




by




30

Last Year's Mistake




by




31

The Wrong Side of Right




by




32

Stand-Off (Winger, #2)




by




33

Hold Me Closer: The Tiny Cooper Story




by




34

Kissing in America




by




35

Paperweight




by




36

The Devil You Know




by




37

Tiny Pretty Things (Tiny Pretty Things, #1)




by




38

Joyride




by




39

The Art of Being Normal




by




40

Never Always Sometimes




by




41

The Five Stages of Andrew Brawley




by




42

How to Say I Love You Out Loud




by




43

Vanishing Girls




by




44

The Improbable Theory of Ana and Zak




by




45

Faking Perfect




by




46

Written in the Stars




by




47

Under the Lights (Daylight Falls, #2)




by




48

Love, Lucas




by




49

The Distance Between Lost and Found




by




50

Naked




by




51

The Secrets of Attraction




by




52

City Love (City Love, #1)




by




53

Vendetta (Blood for Blood, #1)




by




54

Most Likely to Succeed (Superlatives, #3)




by




55

Not After Everything




by




56

Play On (Lewis Creek, #1)




by




57

Damage Done




by




58

When Reason Breaks




by




59

Every Last Promise




by




60

The Last Leaves Falling




by




61

I Am Her Revenge




by




62

Not Otherwise Specified




by




63

For the Record




by




64

Emancipated (Emancipated, #1)




by




65

Kissing Ted Callahan




by




66

First & Then




by




67

The Lies About Truth




by




68

Backlash




by




69

Fans of the Impossible Life




by




70

Nearly Found (Nearly Gone, #2)




by




71

What Remains




by




72

Love Hurts




by




73

Signs Point to Yes




by




74

Your Voice Is All I Hear




by




75

The Night We Said Yes (The Night We Said Yes, #1)




by




76

What We Left Behind




by




77

The Boyfriend Project




by




78

The Anatomical Shape of a Heart




by




79

The Trouble with Destiny




by




80

Playlist for the Dead




by




81

A Step Toward Falling




by




82

Wrong About the Guy




by




83

Song of Summer




by




84

Exit Stage Left




by




85

Taken by Chance (Laguna Tides, #1)




by




86

Cut Both Ways




by




87

The Flywheel




by




88

Anything Could Happen




by




89

A Sense of the Infinite




by




90

Unspeakable




by




90

Infinite in Between




by




92

Apple and Rain




by




93

Like It Never Happened




by




94

How (Not) to Fall in Love




by




95

Wild Reckless (Harper Boys, #1)




by




96

The Porcupine of Truth




by




97

The Revenge Playbook




by




98

Any Way You Slice It




by




99

Me and Mr J




by




100

Bless Her Heart




by



322 books · 1,370 voters · list created November 6th, 2014 by deleted user.
Showing 1-13 of 13
(13 new)
date
newest »
back to top
Related News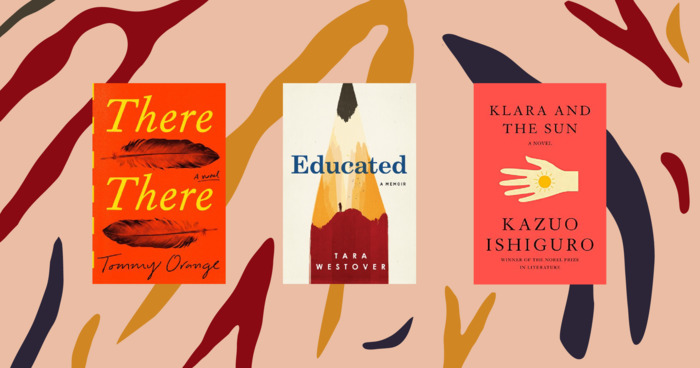 What will you do when it's your turn to pick your book club's next read? Well, this is what you won't do: panic. Why not? Because we've dug...
Anyone can add books to this list.