Related News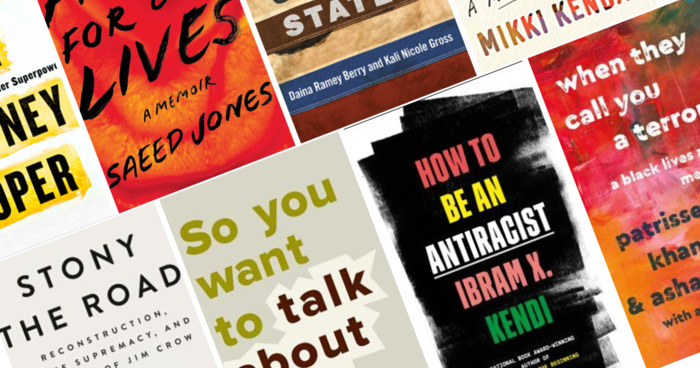 There are many ways to take action against racism. Reading in order to learn more about oppression and how to oppose it is just one of those ways...
"
Each of us is a book waiting to be written, and that book, if written, results in a person explained.
"
―
The Constant Outsider
"
...in real life I always seem to have a hard time winding up a conversation or asking somebody to leave, and sometimes the moment becomes so delicate and fraught with social complexity that I'll get overwhelmed trying to sort out all the different possible ways of saying it and all the different implications of each option and will just sort of blank out and do it totally straight -- 'I want to terminate the conversation and not have you be in my apartment anymore' -- which evidently makes me lo
...more
"
―
Consider the Lobster and Other Essays
More quotes...
Ibiza Virgin
1 chapters — updated Mar 29, 2010 04:32PM — 4 people liked it
Fire
4 chapters — updated Apr 13, 2010 09:05PM — 4 people liked it
Tags
Tags contributing to this page include: non-fiction, adult-non-fiction, adult-nonfiction, general---nonfiction, non-fic, non-fiction-books, non-fuction, nonfic, nonfiction, and popular-nonfic