Related News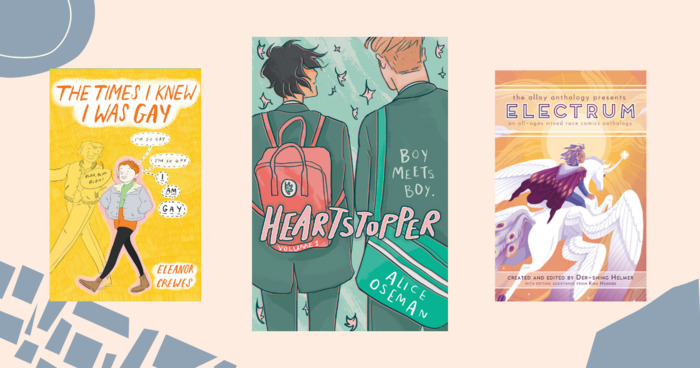 Author and illustrator Alice Oseman is known to her long-time fans for her young adult novels about—as she calls them—"teenage disasters,"...

"
Have you ever been in love? Horrible, isn't it? It makes you so vulnerable. It opens your chest and it opens up your heart and it means that someone can get inside you and mess you up. You build up all these defenses. You build up this whole armor, for years, so nothing can hurt you, then one stupid person, no different from any other stupid person, wanders into your stupid life… You give them a piece of you. They don't ask for it. They do something dumb one day like kiss you, or smile at you, a
...more
"
―
The Kindly Ones

"
Roschach's Journal: October 12th, 1985 Dog carcass in alley this morning, tire tread on burst stomach. This city is afraid of me. I have seen its true face. The streets are extended gutters and the gutters are full of blood and when the drains finally scab over, all the vermin will drown. The accumulated filth of all their sex and murder will foam up about their waists and all the whores and politicians will look up and shout "Save us!"... and I'll look down and whisper "No.
"
―
Watchmen
More quotes...
1 member, last active 2 months ago
This is a teenager group that is welcome to all who is wanting to meet friends, get into book di
…more
10 members, last active 2 months ago
For those who share an interest in reading and discussing Jewish books of all sorts. The basic r
…more
602 members, last active 13 hours ago
A group for like minded people who enjoy or are looking to get into manga. We also talk about an
…more
11 members, last active 17 hours ago
Tags
Tags contributing to this page include: graphic-novels, fumetti, genre--graphic-novels, grahic-novels, graphic, graphic-novel, graphic-novels-comics-cartoons, graphic-texts, graphicnovels, and grapic-novel