Goodreads helps you keep track of books you want to read.
Start by marking "Not Otherwise Specified" as Want to Read:
Not Otherwise Specified
Etta is tired of dealing with all of the labels and categories that seem so important to everyone else in her small Nebraska hometown.

Everywhere she turns, someone feels she's too fringe for the fringe. Not gay enough for the Dykes, her ex-clique, thanks to a recent relationship with a boy; not tiny and white enough for ballet, her first passion; and not sick enough to loo
...more
Published March 3rd 2015 by Simon Pulse
Hannah Moskowitz wrote her first story, about a kitten named Lilly on the run from cat hunters, for a contest when she was seven years old. It was disqualified for violence. Her first book, BREAK, was on the ALA's 2010 list of Popular Paperbacks for Young Adults, and in 2013, GONE, GONE, GONE received a Stonewall Honor. 2015's NOT OTHERWISE SPECIFIED was named the YA Bisexual Book of the Year. She
...more
Related Articles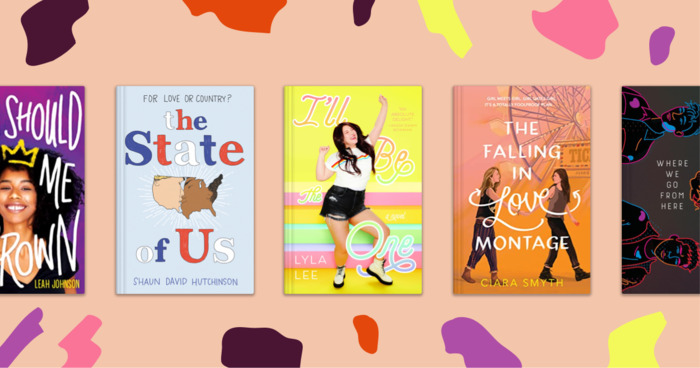 If you like books about queer kids falling in love and having adventures, you're in for quite the treat this month. June brings a great...
"I've applied to Brentwood every semester since I was a freshman. My mom fought me on it at first, but I think at this point she's resigned herself to the fact that I'm never going to get in, so she just signs the forms without arguing. I mean, it's Brentwood, so to get accepted you not only have to dance like you're in Black Swan and belt out a B over high C like it's a middle G and cry on cue through a memorized six thousand lines of Shakespeare, but you have to do it all at once, while having a 4.0 and forking over a hundred thousand dollars and giving the admissions director a blow job, apparently, but once you're in, you're in, it's Brentwood then Juilliard then fame and fortune, and even if not, it's New York City, baby, and the most important part of this equation is Brooklyn Bridge at midnight and tiny dogs in Chelsea and the Staten Island Ferry and that ex-girlfriend (don't think about that, should I think about that?) and the answer to the goddamn equation is the absolute value of not Nebraska."
— 2 likes
"I go both ways", I say, "You know that whole thing about there being a misconception about bisexuals being sluts. Like everyone thinks that just because we're into both we're into everybody?" ... "Well I'm actually kind of a slut. I'm awesome for the community, obviously"
— 1 likes
More quotes…