Aisha Saeed
Goodreads Author
Website
Member Since
January 2011
Related News
As dedicated readers already know, some of the best and most innovative stories on the shelves come from the constantly evolving realm of young a...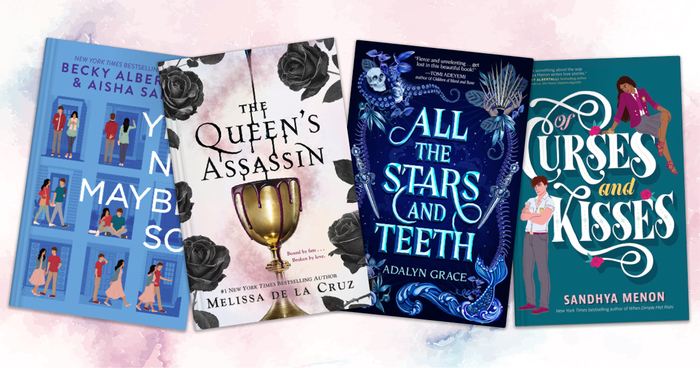 Polls
CCA January 2019 Children's Book Pool
The Westing Game
by
Ellen Raskin
A bizarre chain of events begins when sixteen unlikely people gather for the reading of Samuel W. Westing's will. And though no one knows why the eccentric, game-loving millionaire has chosen a virtual stranger - and a possible murderer - to inherit his vast fortune, one thing's for sure: Sam Westing may be dead... but that won't stop him from playing one last game!
Amal Unbound
by
Aisha Saeed
Life is quiet and ordinary in Amal's Pakistani village, but she had no complaints, and besides, she's busy pursuing her dream of becoming a teacher one day. Her dreams are temporarily dashed when—as the eldest daughter—she must stay home from school to take care of her siblings. Amal is upset, but she doesn't lose hope and finds ways to continue learning. Then the unimaginable happens—after an accidental run-in with the son of her village's corrupt landlord, Amal must work as his family's servant to pay off her own family's debt.
Life at the opulent Khan estate is full of heartbreak and struggle for Amal—especially when she inadvertently makes an enemy of a girl named Nabila. Most troubling, though, is Amal's growing awareness of the Khans' nefarious dealings. When it becomes clear just how far they will go to protect their interests, Amal realizes she will have to find a way to work with others if they are ever to exact change in a cruel status quo, and if Amal is ever to achieve her dreams.
4 total votes
More...
Topics Mentioning This Author
"Natalie was buried in the family plot, next to a gravestone that already bore her parents' names. I know the wisdom, that no parents should see their child die, that such an event is like nature spun backward. But it's the only way to truly keep your child. Kid grow up, they forge more potent allegiances. They find a spouse or a lover. They will not be buried with you. The Keenes, however, will remain the purest form of family. Underground."
―
Sharp Objects
No comments have been added yet.