Best Children's Classics
1

The Lion, the Witch and the Wardrobe (Chronicles of Narnia, #1)




by




2

Anne of Green Gables (Anne of Green Gables, #1)




by




3

Heidi (Heidi, #1-2)




by




4

The Secret Garden




by




5

Green Eggs and Ham




by




6

The Hobbit, or There and Back Again




by




7

The Tale of Peter Rabbit




by




8

Little House in the Big Woods (Little House, #1)




by




9

Alice's Adventures in Wonderland & Through the Looking-Glass




by




10

To Kill a Mockingbird




by




11

Little Women




by




12

A Little Princess




by




13

Charlie and the Chocolate Factory (Charlie Bucket, #1)




by




14

Curious George




by




15

Charlotte's Web




by




16

Winnie-the-Pooh (Winnie-the-Pooh, #1)




by




17

The Complete Grimm's Fairy Tales




by




18

The Adventures of Tom Sawyer




by




19

Matilda




by




20

The Very Hungry Caterpillar




by




21

Little House on the Prairie (Little House, #3)




by




22

Stellaluna




by




23

Sarah, Plain and Tall




by




24

Madeline




by




25

The Lorax




by




26

Black Beauty




by




27

Daddy-Long-Legs (Daddy-Long-Legs, #1)




by




28

The Story of Ferdinand




by




29

Pippi Longstocking




by




30

Ballet Shoes




by




30

How the Grinch Stole Christmas!




by




32

Emily of New Moon (Emily, #1)




by




33

On the Banks of Plum Creek




by




34

The Call of the Wild




by




35

A Christmas Carol




by




36

Pollyanna (Pollyanna, #1)




by




37

The Little Prince




by




38

Where the Wild Things Are




by




38

A Wrinkle in Time (Time Quintet, #1)




by




40

The Velveteen Rabbit




by




41

The Night Before Christmas




by




42

The Swiss Family Robinson




by




42

Treasure Island




by




42

Misty Of Chincoteague




by




45

The Jungle Book




by




46

The Long Winter (Little House, #6)




by




47

Redwall (Redwall, #1)




by




48

Ramona the Brave




by




49

Beezus and Ramona (Ramona, #1)




by




49

The Cat in the Hat (The Cat in the Hat, #1)




by




49

Harry Potter and the Sorcerer's Stone (Harry Potter, #1)




by




52

The Adventures of Tom Sawyer




by




53

Horton Hears a Who!




by




54

Strega Nona




by




55

The Golden Compass (His Dark Materials, #1)




by




56

Peter Pan




by




57

The Wonderful Wizard of Oz (Oz, #1)




by




58

The Complete Fairy Tales




by




59

Fantastic Mr Fox




by




60

The Railway Children




by




60

The Rainbow Fish




by




62

Island of the Blue Dolphins




by




63

All-of-a-Kind Family (All-of-a-Kind-Family, #1)




by




64

Gulliver's Travels




by




65

Rip Van Winkle




by




66

The Wind in the Willows




by




67

Betsy-Tacy (Betsy-Tacy, #1)




by




68

The Secret of the Old Clock (Nancy Drew Mystery Stories, #1)




by




69

Mary Poppins (Mary Poppins, #1)




by




70

Rainbow Valley (Anne of Green Gables, #7)




by




71

Tom's Midnight Garden




by




72

The Story Girl (The Story Girl, #1)




by




73

The Graveyard Book




by




74

The Prince and the Pauper




by




75

Bud, Not Buddy




by




76

The Legend of Sleepy Hollow




by




77

The Borrowers Afloat (The Borrowers #3)




by




78

The Book of Three (The Chronicles of Prydain, #1)




by




79

What Katy Did




by




79

The Princess and the Goblin (Princess Irene and Curdie, #1)




by




79

Johnny Tremain




by




82

Dinosaurs Before Dark (Magic Tree House, #1)




by




83

The Tower Treasure (The Hardy Boys, #1)




by




83

The Last Unicorn (The Last Unicorn, #1)




by




85

Journey to the Center of the Earth (Extraordinary Voyages, #3)




by




86

Horton Hatches the Egg




by




87

White Fang




by




88

The Borrowers (The Borrowers, #1)




by




89

Just So Stories




by




90

The Children of the New Forest




by




91

Ramona the Pest




by




92

A Dream of Sadler's Wells




by




93

The Diary of a Young Girl




by




94

Rebecca of Sunnybrook Farm




by




95

Aesop's Fables




by




96

The Last Battle (Chronicles of Narnia, #7)




by




97

The Twelve Dancing Princesses




by




98

Eight Cousins




by




99

The Gift of the Magi and Other Short Stories




by




100

A Wrinkle in Time (Time Quintet, #1)




by



230 books · 55 voters · list created March 24th, 2016 by deleted user.
No comments have been added yet.
Related News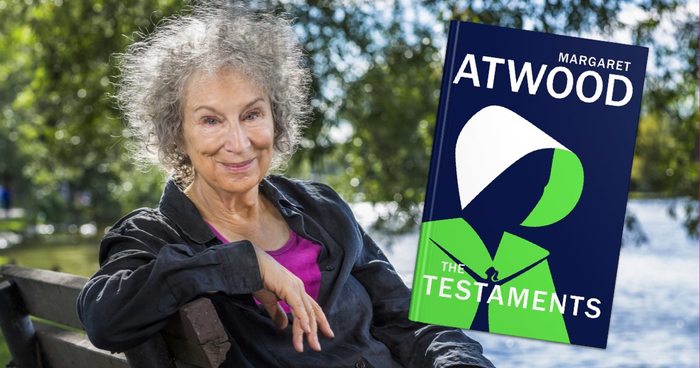 Thirty-four years after the publication of her dystopian classic, The Handmaid's Tale, Atwood returns to continue the story of Offred. We talked...
Anyone can add books to this list.