Best Self Help Books
1

The 7 Habits of Highly Effective People: Powerful Lessons in Personal Change




by




2

How to Win Friends and Influence People




by




3

The Secret (The Secret, #1)




by




4

Think and Grow Rich




by




5

The Reframe: Reframe Relationships




by




6

Every Silver Lining Has a Cloud: Relapse and the Symptoms of Sobriety




by




7

The Alchemist




by




8

How to Stop Worrying and Start Living




by




9

The Power of Now: A Guide to Spiritual Enlightenment




by




10

The Four Agreements: A Practical Guide to Personal Freedom




by




11

The Prophet




by




12

The Five Love Languages: How to Express Heartfelt Commitment to Your Mate




by




13

Man's Search for Meaning




by




14

Theory of People: Understanding Behaviors, Business, Economics, Feelings, and the Mind




by




15

A New Earth: Awakening to Your Life's Purpose




by




16

The Success Principles: How to Get from Where You Are to Where You Want to Be




by




17

Who Moved My Cheese?




by




18

Eat, Pray, Love




by




19

You Can Nail It




by




20

Emotional Intelligence 2.0




by




21

The Magic of Thinking Big




by




22

The Richest Man in Babylon




by




23

The Road Less Traveled: A New Psychology of Love, Traditional Values and Spiritual Growth




by




24

Wherever You Go, There You Are: Mindfulness Meditation in Everyday Life




by




25

Psycho-Cybernetics, A New Way to Get More Living Out of Life




by




26

Games People Play




by




27

Daring Greatly: How the Courage to Be Vulnerable Transforms the Way We Live, Love, Parent, and Lead




by




28

What to Say When You Talk to Yourself




by




29

The Purpose Driven Life: What on Earth Am I Here for?




by




30

The Complete Calvin and Hobbes




by




31

Women Who Love Too Much




by




32

Awaken the Giant Within: How to Take Immediate Control of Your Mental, Emotional, Physical and Financial Destiny!




by




33

The Happiness Project: Or Why I Spent a Year Trying to Sing in the Morning, Clean My Closets, Fight Right, Read Aristotle, and Generally Have More Fun




by




34

A Great Sage and A Rascal Named Doku




by




35

The Power of Positive Thinking




by




36

The Five People You Meet in Heaven




by




37

Don't Sweat the Small Stuff with Your Family: Simple Ways to Keep Daily Responsibilities and Household Chaos from Taking Over Your Life




by




38

Thrive: 30 Inspirational Rags-to-Riches Stories




by




39

The Now Habit: A Strategic Program for Overcoming Procrastination and Enjoying Guilt-Free Play




by




40

How to Find A Job: When There Are No Jobs A Necessary Job Search and Career Planning Guide for Today's Job Market (Find A Job Series)




by




41

Creative Visualization: Use the Power of Your Imagination to Create What You Want in Your Life




by




42

Love Is Stronger Than Death: Encountering Our Struggle with Grief




by




43

Skinny Bitch: A No-Nonsense, Tough-Love Guide for Savvy Girls Who Want to Stop Eating Crap and Start Looking Fabulous!




by




44

On Writing: A Memoir of the Craft




by




45

Full Catastrophe Living: Using the Wisdom of Your Body and Mind to Face Stress, Pain, and Illness




by




46

The Gifts of Imperfection




by




47

Men Are from Mars, Women Are from Venus: The Classical Guide to Understanding the Opposite Sex




by




48

The Total Money Makeover: A Proven Plan for Financial Fitness




by




49

Nonviolent Communication: A Language of Life




by




50

Tao Te Ching




by




51

Outliers: The Story of Success




by




52

The Art of Happiness




by




53

It's Called a Breakup Because It's Broken: The Smart Girl's Break-Up Buddy




by




54

If You Want You Can Fly: An Inspirational and Motivational Book, Coaching Single Moms & Dads in their Quest for Love, Happiness and Fulfilling Relationships




by




55

The Dysfunctional Relationship Manual: A Checklist and Workbook




by




56

A Guide to the Present Moment




by




57

The Book of Mormon: Another Testament of Jesus Christ




by




58

Boundaries: When to Say Yes, How to Say No, to Take Control of Your Life




by




59

Awakening the Buddha Within: Eight Steps to Enlightenment




by




60

Jonathan Livingston Seagull




by




61

The Blindspots Between Us: How to Overcome Unconscious Cognitive Bias and Build Better Relationships




by




62

The Tipping Point: How Little Things Can Make a Big Difference




by




63

Surely You're Joking, Mr. Feynman!: Adventures of a Curious Character




by




64

A Legacy of Madness: Recovering My Family from Generations of Mental Illness




by




65

Resilience: Adapt and Plan for the New Abnormal of the Covid-19 Coronavirus Pandemic




by




66

The Secret of Getting Started: Strategies to Triumph over Procrastination




by




67

The Dance of Anger




by




68

The Monk Who Sold His Ferrari: A Fable About Fulfilling Your Dreams and Reaching Your Destiny




by




69

These Three Words




by




70

Cosmic Ordering Connection: Change your life within minutes!




by




71

The Cosmic Ordering Service




by




72

Money Game: A Wealth Manifestation Guide. Level Up Your Mindset Step-By-Step & Create An Abundant Life




by




73

Wishcraft: How to Get What You Really Want




by




74

Achieve Anything in Just One Year: Be Inspired Daily to Live Your Dreams and Accomplish Your Goals




by




75

Getting Things Done: The Art of Stress-Free Productivity




by




76

The Power of Habit: Why We Do What We Do in Life and Business




by




77

Boost Your Self Esteem




by




78

Inspire Me: Unlock Your Inner Happiness




by




79

Feeling Good Together: The Secret to Making Troubled Relationships Work




by




80

Cosmic Ordering: You can be successful




by




81

When Things Fall Apart: Heart Advice for Difficult Times




by




82

From Time to Time




by




83

Cosmic Ordering: Sex Energy




by




84

Choices 86,400 a day




by




85

7 Day Focusing Plan




by




86

Equating the Equations of Insanity: A Journey from Grief to Victory




by




87

The Dr. Wayne W. Dyer Audio Collection: Includes the Bestsellers: Real Magic - Pulling Your Own Strings - Your Erroneous Zones




by




88

What You Can Change and What You Can't: The Complete Guide to Successful Self-Improvement




by




88

You Are a Badass: How to Stop Doubting Your Greatness and Start Living an Awesome Life




by




90

Rich Dad, Poor Dad




by




91

The Tao of Pooh




by




92

The Verbally Abusive Relationship: How to Recognize It and How to Respond




by




93

Ultimate Self-Hypnosis




by




94

Eat Move Sleep: How Small Choices Lead to Big Changes




by




95

Personal Development for Smart People: The Conscious Pursuit of Personal Growth




by




96

Develop Jedi Self-Confidence: Unleash the Force within You




by




97

How to not commit suicide




by




98

Rising Strong




by




99

Breathe Smart: The Secret to Happiness, Health and Long Life




by




100

The Little Prince




by



1,663 books · 2,060 voters · list created August 22nd, 2008 by deleted user.
Showing 1-19 of 19
(19 new)
date
newest »
back to top
Related News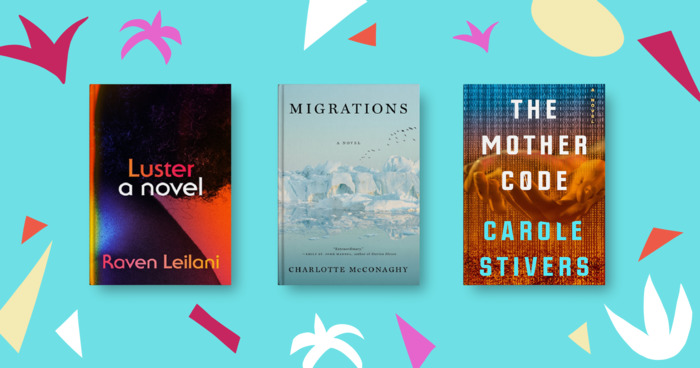 In these strange days of quarantine and isolation, books can be a mode of transport. We may have to stay home and stay still, but through t...
Anyone can add books to this list.