Christian Fantasy
Tales of other worlds that exhibit a Christian worldview
1

The Chronicles of Narnia (Chronicles of Narnia, #1-7)




by




2

Slow Brewing Tea (Slow Brewing Tea Series)




by




3

The Lord of the Rings




by




4

The Hobbit (The Lord of the Rings, #0)




by




5

The Lion, the Witch and the Wardrobe (Chronicles of Narnia, #1)




by




6

The Horse and His Boy (Chronicles of Narnia, #5)




by




7

The Screwtape Letters




by




8

Prince Caspian (Chronicles of Narnia, #2)




by




9

The Silver Chair (Chronicles of Narnia, #4)




by




10

The Magician's Nephew (Chronicles of Narnia, #6)




by




11

The Voyage of the Dawn Treader (Chronicles of Narnia, #3)




by




12

Space Trilogy: Out of the Silent Planet / Perelandra / That Hideous Strength




by




13

The Pilgrim's Progress




by




14

The Last Battle (Chronicles of Narnia, #7)




by




15

The Silmarillion




by




16

DragonSpell (DragonKeeper Chronicles, #1)




by




17

Black: The Birth of Evil (The Circle, #1)




by




18

Raising Dragons (Dragons in Our Midst, #1)




by




19

This Present Darkness (Darkness, #1)




by




20

Showdown (Paradise, #1)




by




21

Till We Have Faces




by




22

DragonQuest (DragonKeeper Chronicles, #2)




by




23

The Door Within (The Door Within, #1)




by




24

Waterfall (River of Time, #1)




by




25

White: The Great Pursuit (The Circle, #3)




by




26

By Darkness Hid (Blood of Kings, #1)




by




27

The Great Divorce




by




28

Perelandra (The Space Trilogy, #2)




by




29

Prophet (Books of the Infinite, #1)




by




30

DragonKnight (DragonKeeper Chronicles, #3)




by




31

Out of the Silent Planet (The Space Trilogy, #1)




by




32

The Children of Húrin




by




33

The Holiness of God




by




34

The Carnelian Legacy (Carnelian, #1)




by




35

The Case for Faith: A Journalist Investigates the Toughest Objections to Christianity




by




36

DragonFire (DragonKeeper Chronicles, #4)




by




37

God's Big Picture: Tracing the Story-Line of the Bible




by




38

Redeeming Love




by




39

Piercing the Darkness (Darkness, #2)




by




40

Beyond Tuesday Morning (9/11, #2)




by




41

Candle in the Darkness (Refiner's Fire, #1)




by




42

Six Hours One Friday: Living in the Power of the Cross




by




43

Angels: God's Secret Agents




by




44

Parenting: 14 Gospel Principles That Can Radically Change Your Family




by




45

That Hideous Strength (The Space Trilogy, #3)




by




46

DragonLight (DragonKeeper Chronicles, #5)




by




47

The Seven Storey Mountain




by




48

Jesus, the One and Only




by




49

Tactics: A Game Plan for Discussing Your Christian Convictions




by




50

The Oath




by




51

What's So Amazing About Grace?




by




52

Chosen (The Lost Books, #1)




by




53

The Light of Eidon (Legends of the Guardian-King, #1)




by




54

A Passion Most Pure (The Daughters of Boston, #1)




by




55

Resistance (Ilyon Chronicles, #1)




by




56

House




by




57

Red: The Heroic Rescue (The Circle, #2)




by




58

Vienna Prelude (Zion Covenant, #1)




by




59

Reunion (Redemption, #5)




by




59

Fancy Pants (Only in Gooding, #1)




by




61

The Life You've Always Wanted: Spiritual Disciplines for Ordinary People




by




62

How Now Shall We Live?




by




63

Passion and Purity: Learning to Bring Your Love Life Under Christ's Control




by




64

Tears of a Dragon (Dragons in Our Midst, #4)




by




65

Green: The Beginning and the End (The Circle, #0)




by




65

The Practice of the Presence of God




by




67

The Bridge




by




68

The Fellowship of the Ring (The Lord of the Rings, #1)




by




69

Hearing God: Developing a Conversational Relationship with God




by




70

The Sacred Romance: Drawing Closer to the Heart of God




by




71

A Gown of Spanish Lace (Women of the West, #11)




by




72

On the Edge of the Dark Sea of Darkness (The Wingfeather Saga, #1)




by




73

Run Baby Run




by




74

The Furious Longing of God




by




75

Jesus Feminist: An Invitation to Revisit the Bible's View of Women




by




76

The Pilgrim's Regress




by




76

The Road Back to You: An Enneagram Journey to Self-Discovery




by




78

Bonhoeffer: Pastor, Martyr, Prophet, Spy




by




79

Spiritual Disciplines for the Christian Life




by




80

The Negotiator (O'Malley, #1)




by




81

Tramp for the Lord




by




82

The Prayer Box (Carolina Heirlooms #1)




by




82

Fireproof




by




84

No Wonder They Call Him the Savior: Experiencing the Truth of the Cross




by




85

Spiritual Leadership




by




86

Making Sense of God: An Invitation to the Skeptical




by




86

True Valor (Uncommon Heroes #2)




by




88

Walking with God through Pain and Suffering




by




89

Inspired: Slaying Giants, Walking on Water, and Loving the Bible Again




by




90

Fresh Wind, Fresh Fire: What Happens When God's Spirit Invades the Heart of His People




by




91

Shadow of the Almighty: The Life and Testament of Jim Elliot




by




91

Streams in the Desert, KJV




by




93

Walking on Water: Reflections on Faith and Art




by




94

Traveling Mercies: Some Thoughts on Faith




by




95

The Hole in Our Gospel: What Does God Expect of Us? the Answer That Changed My Life and Might Just Change the World




by




96

Gay Girl, Good God: The Story of Who I Was and Who God Has Always Been




by




97

City of God




by




98

The Paradise War (The Song of Albion #1)




by




99

Girl, Wash Your Face: Stop Believing the Lies about Who You Are So You Can Become Who You Were Meant to Be




by




100

The Candlestone (Dragons in Our Midst, #2)




by



959 books · 883 voters · list created June 21st, 2008 by deleted user.
Showing 1-28 of 28
(28 new)
date
newest »
back to top
Related News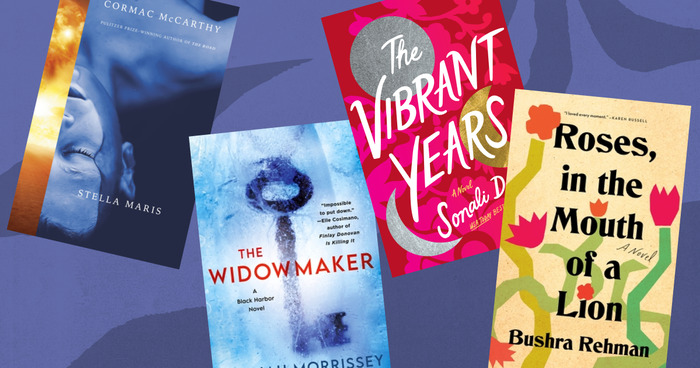 It's hard to believe the year 2022 is already coming to an end. That went fast, didn't it? Still, there's just enough time to wedge in a...
Anyone can add books to this list.