News and Interviews
The 100 Most Popular Mysteries and Thrillers on Goodreads
Posted by Sharon on April 6, 2020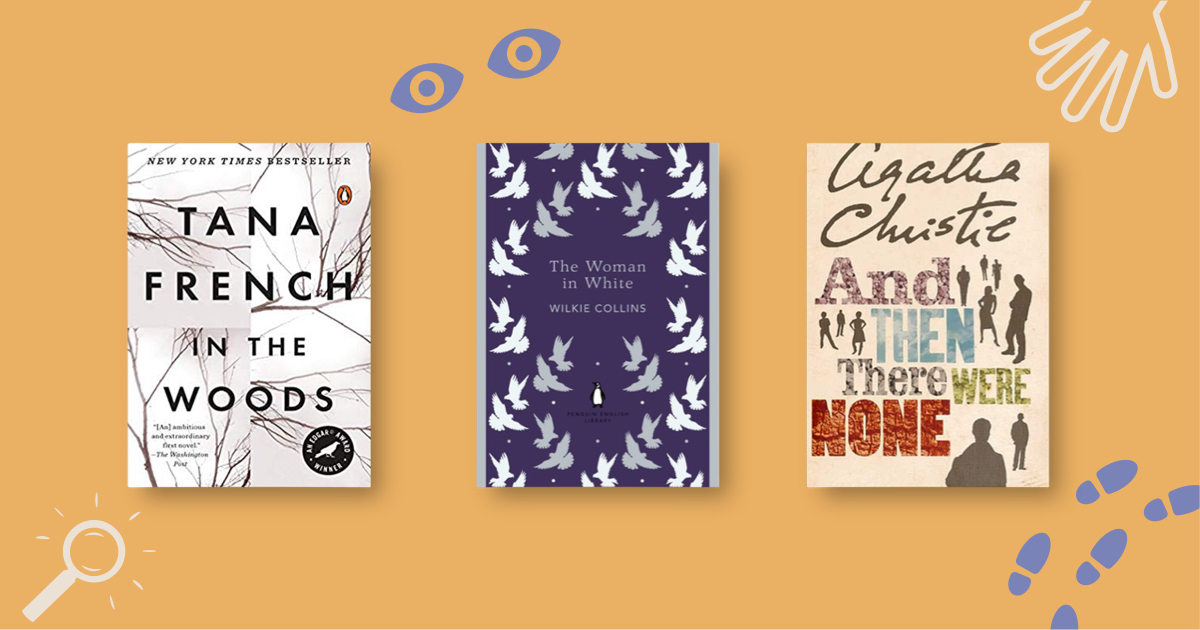 With clever detectives, missing jewels, murderous women, daring spies, and more, mysteries and thrillers deliver page-turning delight with every twist and turn. To celebrate our favorite sleuths (and favorite villains), we followed the footsteps to find the top 100 most popular mysteries and thrillers on Goodreads.
As all good mystery readers know, uncovering the howdunit is sometimes just as important as unveiling the culprit. To create our list, we first started with the most reviewed books on our site. Additionally, each title needed at least a 3.5 star rating to make it onto our rap sheet. And because some of your favorite authors are repeat offenders, when it came to books in a series, we kept the title with the most reviews and buried the rest. (Otherwise, the top of this list would be
very
 full of
Dan Brown
,
Janet Evanovich
, and
Stieg Larsson
.)
We suspect you'll find a book or two you'll want to read in this lineup. Here are the top mysteries and thrillers on Goodreads, listed from 1 to 100.
How many have you read? Tell us in the comments below, and don't forget to add titles that catch your eye to your
Want to Read
shelf!
Comments
Showing 1-50 of 350
(350 new)
back to top