Children's Classics
1

The Secret Garden




by




2

The Lion, the Witch and the Wardrobe (Chronicles of Narnia, #1)




by




3

Anne of Green Gables (Anne of Green Gables, #1)




by




4

Little House in the Big Woods (Little House, #1)




by




5

Alice in Wonderland




by




6

A Little Princess




by




7

Pippi Longstocking (Pippi Långstrump, #1)




by




8

Winnie-the-Pooh (Winnie-the-Pooh, #1)




by




9

Little Women (Little Women, #1)




by




10

Peter Pan




by




11

Heidi




by




12

The Magician's Nephew (Chronicles of Narnia, #6)




by




13

The Silver Chair (Chronicles of Narnia, #4)




by




14

The Voyage of the Dawn Treader (Chronicles of Narnia, #3)




by




15

Prince Caspian (Chronicles of Narnia, #2)




by




16

The Last Battle (Chronicles of Narnia, #7)




by




17

The Horse and His Boy (Chronicles of Narnia, #5)




by




18

Declan Grows Up: It's Just Not Fair




by




19

Twenty Thousand Leagues Under the Sea




by




20

The Prince and the Pauper




by




21

In the Fifth at Malory Towers (Malory Towers, #5)




by




22

Little House on the Prairie (Little House, #3)




by




23

The Hobbit




by




24

Fantastic Mr Fox




by




25

Mio, My Son




by




26

The Railway Children




by




27

Daddy-Long-Legs




by




28

Eight Cousins: Or the Aunt-Hill




by




29

Good Wives




by




30

Charlie and the Chocolate Factory (Charlie Bucket, #1)




by




31

These Happy Golden Years (Little House, #8)




by




32

Black Beauty




by




33

By the Shores of Silver Lake (Little House, #5)




by




34

Farmer Boy (Little House, #2)




by




35

On the Banks of Plum Creek (Little House, #4)




by




36

Little Men: Life at Plumfield with Jo's Boys




by




37

The Adventures of Buster Bear




by




37

Foster Fox (A 10,000 Lakes Tale)




by




37

Swallows And Amazons




by




37

Barking Spiders and Other Such Stuff




by




37

School Year of Awesome




by




37

Het Eiland van Avontuur (Adventure series, #1)




by




37

Diary of a Wimpy Kid (Diary of a Wimpy Kid, #1)




by




44

Het Kasteel van Avontuur (Adventure series, #2)




by




45

Anne of Avonlea (Anne of Green Gables, #2)




by




45

The Very Hungry Caterpillar




by




45

Anne of the Island




by




45

De Vallei van Avontuur (Adventure series, #3)




by




49

Oh, wie schön ist Panama




by




49

What Katy Did




by




49

De Zee van Avontuur (Adventure series, #4)




by




52

Post für den Tiger




by




52

De Berg van Avontuur (Adventure series, #5)




by




54

Immer dieser Michel




by




54

Tom Brown's Schooldays




by




54

Het Schip van Avontuur (Adventure series, #6)




by




57

Der kleine Wassermann




by




57

Het Circus van Avontuur (Adventure series, #7)




by




59

Ich mach dich gesund, sagte der Bär




by




59

De Rivier van Avontuur (Adventure series, #8)




by




61

Natürlich ist Lotta ein fröhliches Kind




by




61

De geheimzinnige Roof (De Vijf Detectives, #11)




by




63

Weihnachten in Bullerbü




by




63

De dolle tweeling naar kostschool




by




65

De dolle tweeling op avontuur




by




66

De dolle tweeling in spanning




by




67

Caddie Woodlawn




by




67

Pitty naar kostschool (Malory Towers, #1)




by




69

Jack and Jill




by




69

Pitty's tweede kostschooljaar (Malory Towers, #2)




by




71

Pitty in de derde (Malory Towers, #3)




by




72

Pitty als vierde klasser (Malory Towers, #4)




by




73

Pitty's laatste kostschooljaar (Malory Towers, #6)




by




74

The House at Pooh Corner (Winnie-the-Pooh, #2)




by




75

When We Were Very Young (Winnie-the-Pooh, #3)




by




75

Rose in Bloom (Eight Cousins, #2)




by




75

Pippi Langkous gaat aan boord (Pippi Langkous, #2)




by




78

The Long Winter (Little House, #6)




by




78

Hans Brinker, or the Silver Skates




by




78

Pippi Langkous in Taka-Tuka-land (Pippi Langkous, #3)




by




81

The Wind in the Willows




by




82

The Princess and the Goblin (Princess Irene and Curdie, #1)




by




83

Little Town on the Prairie (Little House, #7)




by



83 books · 37 voters · list created March 25th, 2012 by deleted user.
date
newest »
back to top
Related News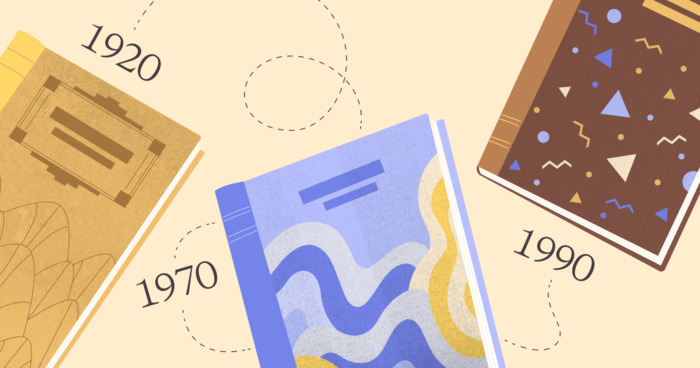 This is a fun one: For the collection below, we decided to take a long-arc overview and try to identify the most popular books published over...
Anyone can add books to this list.