News and Interviews
Serial(ized) Killers Tell All ... and Recommend Books
Posted by Cybil on April 30, 2017

Mystery & Thriller Week is sponsored by The Fact of a Body, a Goodreads Best Book of May.
Where would readers be without the beloved serialized sleuths from
Hercule Poirot
to
Nancy Drew
, those do-gooders, detectives, and generally preternaturally astute characters whom we return to book after book?
We asked some of Goodreads' most popular mystery and thriller serialized authors to tell us what it's meant to them to stay with their characters for the long haul. And since we're always looking for more books to read, we also asked them for book recommendations for their fans.
Check out these insights and recommendations from
Dennis Lehane
,
Scott Turow
,
Michael Connelly
,
Charlaine Harris
,
David Baldacci
,
Alexander McCall Smith
,
Louise Penny
,
Joanne Fluke
, and
Jo Nesbø
.
On staying with characters through a series:

"It's fun. Like hanging out with family. I've spent probably 2,300 pages, give or take, with Patrick Kenzie and Angie Gennaro and another 1,500 with the Coughlin Family. I know what's in their cupboards and what their sheets smell like. That's comforting and leads to a certainty with how they'd act in a given situation. And yet they still have the capacity to surprise me."

Book recommendations for his fans:

The author of the Kenzie & Gennaro series and the Coughlin series recommends…


Unknown Man #89 by Elmore Leonard
"Leonard had a knack for finding interesting angles into both working-class lives and grubby crime schemes. This one's about a process server, of all things, who gets in over his head when he's asked to track down the missing title character."
Black Cherry Blues by James Lee Burke
"The first Burke I ever read. The characters are ten-dimensional, the action is furious and electric, and the prose is symphonic."
On staying with characters through a series:

"I wrote Presumed Innocent, for the most part, while I was working as a federal prosecutor, with only 30 minutes a day to write on the morning commuter train. As a result, it took seven years to finish the novel. I had thought—to start—that the book was set in Boston, but over time, as more and more of my daily experiences influenced what I was writing, the city became fictitious, more closely resembling Chicago, although a little smaller. Thus was born Kindle County.

Every novel that has followed is about a character from Kindle County, with figures from the earlier novels always making an appearance, albeit sometimes a very brief one. In Testimony, even though most of the action takes place around the International Criminal Court in Holland, my old friends, Rusty Sabich (Presumed Innocent, Innocent, and Limitations), Tommy Molto (Presumed Innocent, The Laws of Our Fathers, Innocent), Sonny Klonsky (The Burden of Proof, The Laws of Our Fathers), and the ever-present Sandy Stern, who has been mentioned in every novel, again skirt by briefly in the background. For me that gives the books a sense of continuity and connectedness that I feel in life. One of the deepest meanings of living in a place is the way people sometimes reinvent themselves in our lives, and I've tried to capture some of that by using the Kindle County setting in all my novels."

Book recommendations for his fans:

The author of the Kindle County Legal Thriller series says, "I'll leave John Grisham's books aside, since I don't think anyone would regard him as a 'discovery.' But let me name three other books that I regard as classic legal thrillers…"


Exile by Richard North Patterson
"This is the story of an American Jewish lawyer called upon to represent a Palestinian woman who was his lover in law school, many years before. As recently as a few months ago, a Foreign Service officer in Israel praised the novel to me for its deep understanding of this continuing crisis."
Anatomy of a Murder by Robert Traver
"Traver was the pseudonym of a Michigan appellate judge, John Voelker, who based his novel on a real murder trial in Michigan's remote Upper Peninsula. Anatomy was a giant hit when I was a boy, and it remains gripping today. Its accuracy about what goes on in a courtroom is something I've always tried to emulate."
On staying with characters through a series:

"It's been a great ride. I first published a Harry Bosch book 25 years ago, and to think he is still going pretty strong—I'm writing the 20th Bosch novel now—is special beyond words. On top of that, I write contemporary novels pretty much set in the year they are published, so being able to take a character across time and show him evolving as his city and society evolve is an opportunity no writer should turn down. I have no regrets—except maybe if I could do it all over again, I would start Harry at age 35 instead of 42. It would give me more time with him."

Book recommendations for his fans:

The author of the Harry Bosch series says, "These are books and authors I would like to emulate: The Tin Roof Blowdown by James Lee Burke, In the Woods by Tana French, and IQ by Joe Ide."

On staying with characters through a series:

"I really enjoy sticking with characters through a series of books. After I've come up with an individual who interests me, I like to follow her life so I can find out how that individual handles change. Lives are not static: The protagonist and the other people in her world marry, get pregnant, have hearts broken, lose parents or loved ones, or suffer other tragedies. A character who never changes is a boring character."

Book recommendations for her fans:

The author of the Sookie Stackhouse series says, "I read a wide variety of novels that come under the same umbrella as my own. Of people working currently, I'd recommend…"


The Family Skeleton series by Leigh Perry
"Leigh Perry's skeleton is named Sid, and he lives in the attic of Georgia Thackery's home. Georgia, a single mom and an adjunct professor, moves from college to college as she can find work. Sid, a walking, talking skeleton—and fond of terrible puns—is Georgia's best friend. He also has a lot of time on his hands, and nothing makes Sid happier than investigating a murder. Only Leigh Perry could make this believable, but she does, and the Sid books are great entertainment."
Deborah Knott series by Margaret Maron
"Deborah Knott, a North Carolina judge, has a huge family of brothers, a moonshiner father, and a streak of integrity. Deborah's not holier-than-thou, but she's a strong and intelligent woman who has her share of problems, both personal and professional. A visit with Deborah makes me feel good about being a woman."
Kate Shugak series by Dana Stabenow
"Dana Stabenow's Kate Shugak is an Aleut who's retired to the Park after a job as an investigator at the Anchorage D.A.'s office. Kate's both brave and competent. She lives on her own in the Alaskan wild, and she copes with bad critters of both the four-legged and the two-legged variety. Being a tribal member is a challenge for Kate (wait until you meet her grandmother and the aunties), and being a private investigator is equally challenging. If you like one of these books, you're in for a treat because there are quite a few in the series."
On staying with characters through a series:

"It's liberating in a way because it gives me more than one opportunity to deepen and evolve a character. It's also fun to hang with someone you've created and not just flick them away with a one and done. I've had a great time seeing characters like Will Robie and John Puller and Amos Decker evolve and move in directions I never could have imagined within the constraints of one book."

Book recommendations for his fans:

The author of the Camel Club series and Sean King & Michelle Maxwell series (among others) recommends Orphan X by Gregg Hurwitz, The General's Daughter by Nelson DeMille, and LA Requiem by Robert Crais.

On staying with characters through a series:

"It's like watering the seed of an unknown plant. You never know what's going to come bursting up out of the soil. Characters grow in their own, and often unexpected, directions. Surprises abound. As an author, you learn from book to book that you can't impose your own ideas upon these living paper souls. Each of them seems to come equipped with a built-in map of what they are destined to become. It would be foolhardy of any writer to go against the wishes of these little gifts from the universe."

Book recommendations for his fans:

The author of the Flavia de Luce series recommends…



Still Life by Louise Penny
"I love fellow Canadian Louise Penny's Inspector Gamache series. Her sense of place fills a deep need in us to step out of our own and into a more comfortable world—although not necessarily a safer one. Start with her first book, Still Life. You'll thank me."
On staying with characters through a series:

"One of the great delights about writing a series of books is that you become extremely familiar with the characters, their backgrounds, their likes and dislikes, and their hopes and fears. Going back each year to a new book in the series is like taking up once more a conversation that you put aside the previous year. I find that with each book the characters become more real to me—to the extent that they are now part of my day-to-day life. That is not to say that I am never surprised by what they do—I am often surprised by developments that occur in their lives that I had not anticipated!"

Book recommendations for his fans:

The author of the The No. 1 Ladies' Detective Agency series recommends…


The Perfect Murder by H.R.F. Keating
"This is the first Inspector Ghote mystery by the much appreciated H.R.F Keating, former mystery critic of the London Times."
On staying with characters through a series:

"When I started the first book, I knew I wanted it to be a series if I was lucky enough to be published. But I also realized there were hazards. Growing tired of the characters was one. So I thought about that. There seemed no guarantee, but it seemed the best way to do it was to create characters I'd choose as lifelong friends—because that's what they'd be. Or, if they can't all be friends, they can at least be compelling. Like Scarlett O'Hara. Not necessarily someone you'd want in your foxhole, but impossible, really, to ignore."

Book recommendations for her fans:

For her recommendations, the author of the Chief Inspector Armand Gamache series says…


Cover Her Face by P.D. James
"This is the first of her books featuring Scotland Yard Detective Chief Inspector Adam Dalgliesh—in fact, it's her debut novel. I always think it is miraculous to discover a writer you love and be able to go back to the beginning and see the evolution of the characters and the writer. It all started with this book. Wonderful."
Garden of Lamentations by Deborah Crombie
"Having said it is great to start at the beginning of a series, I'm recommending my friend Debs' latest. She started out as a fabulous writer and just gets better and better. Her Duncan Kincaid and Gemma James characters are rich, emotionally textured, fully human. They are the remarkable creations of a remarkable writer."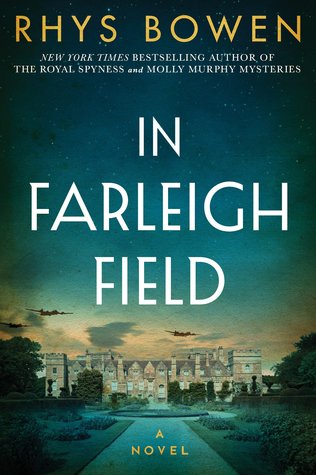 In Farleigh Field by Rhys Bowen
"I rarely agree to endorse books anymore, not because I don't want to—I very much do—but because time is short and my energy is low and there are so many lovely requests. (I am also a very slow reader.) But when Rhys asked if I'd read In Farleigh Field, in manuscript, I could not say 'yes' fast enough. I am a huge fan of her work. The Royal Spyness series. Her Molly Murphy series. But In Farleigh Field is a whole other beast. A stand-alone novel set in the Second World War, it is, quite simply, brilliant with her trademark clarity, humanity, and perfect balance of research and throbbing plot. You will love it."
On staying with characters through a series:

"Dealing with the same characters in a lengthy series is great fun! Everyone in Lake Eden, Minnesota, has become a friend of mine. (OK, maybe not the killers but everyone else!) I wrote stand-alone mysteries before I started the Hannah Swensen series, and I always felt a sense of loss when the book was finished and I knew I'd never 'see' those characters again.

When I first began writing about Hannah, I had a three-book contract with Kensington Publishing. I knew Hannah would be in three books, but I had no clue that the Murder She Baked series would extend to 22 books (and counting!). I've known Hannah for over 20 years now. I guess you could say that she's my best friend. I've occasionally turned around in a grocery store to ask Hannah what she thinks of the new brand of chocolate chips on the shelf (please don't tell anyone else about this. I think it probably makes me certifiable)."

Book recommendations for her fans:

The author of the Hannah Swensen mysteries recommends these three authors: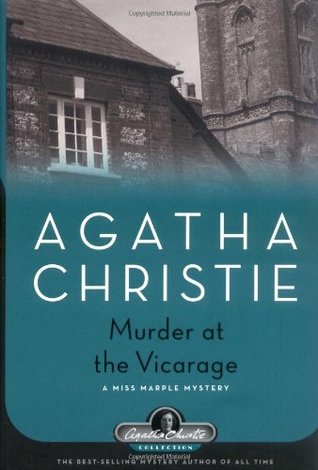 Agatha Christie
"The first is Agatha Christie. Start anywhere in any of her mystery series and you will be hooked."
Laura Levine
"The second author is Laura Levine, who writes the Jaine Austen series. That's also a long-running series, and Laura's books are laugh-out-loud funny."
Carolyn Keene
"The third series is one I read when I was a child and remember with great fondness. It's the Nancy Drew series."
On staying with characters through a series:

"It gives me room to explore the character's mind as it is, but also to show him evolving, changing, getting new insight, repeating his old mistakes and making some new ones. I guess at a certain age you get more interested in the many still undiscovered facets in the personality of an old friend [rather] than having to start all over with a new one."

Book recommendations for his fans:

The author of the Harry Hole series says, "If what I like to read is anything to go by, Jim Thompson at his best is brilliant, The Killer Inside Me and Pop. 1280 probably being the best…. Hmm, perhaps better to ask in the bookstore?"

What are your favorite serialized mysteries and thrillers? Tell us in the comments. And be sure to check out more of our Mystery & Thriller Week coverage here.


Comments
Showing 1-50 of 85
(85 new)
back to top