Born
in Oxford, England, The United Kingdom
June 13, 1893
Died
December 17, 1957
Website
Genre
| | | |
| --- | --- | --- |
| | Whose Body? (Lord Peter Wimsey, #1) | |
| | Unnatural Death (Lord Peter Wimsey, #3) | |
| | Strong Poison (Lord Peter Wimsey, #6) | |
| | Gaudy Night (Lord Peter Wimsey, #12) | |
| | Murder Must Advertise (Lord Peter Wimsey, #10) | |
| | Busman's Honeymoon (Lord Peter Wimsey, #13) | |
| | Clouds of Witness (Lord Peter Wimsey, #2) | |
| | The Nine Tailors (Lord Peter Wimsey, #11) | |
| | The Unpleasantness at the Bellona Club (Lord Peter Wimsey, #5) | |
| | Lord Peter Views the Body (Lord Peter Wimsey, #4) | |
More books by Dorothy L. Sayers…
Related News
Looking to cozy up with a thrilling novel this winter? Consider The Silent Patient , the debut from Alex Michaelides. But don't take our word f...
Have you ever thought your smart devices are spying on you? This is a thoroughly modern fear that Ruth Ware's new book, The Turn of the Key , pl...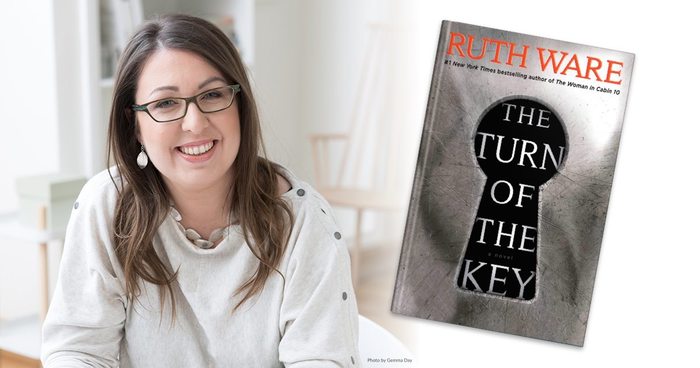 Polls
Which mystery book would you like to read with the "English Mysteries Club" during the month of June? Please vote here.
More...
Topics Mentioning This Author
| topics | posts | views | last activity | |
| --- | --- | --- | --- | --- |
| The Next Best Boo...: OFFICIAL SPRING CHALLENGE - 2009 | 6453 | 8812 | Jun 14, 2009 02:57PM | |
| Glens Falls (NY) ...: "Cozy Mysteries" | 10 | 68 | Jun 25, 2009 06:51PM | |
| Beyond Reality: What are you reading right now? | 180 | 485 | Jul 01, 2009 01:34AM | |
| Challenge: 50 Books: Thriller/crime-detective | 25 | 385 | Aug 08, 2009 09:12AM | |
| The Seasonal Read...: 5.1 (THE WONDERFUL WORLD OF DISNEY) | 75 | 201 | Dec 27, 2009 11:20AM | |
| Pick-a-Shelf: 2010-01 - Mystery-Thriller - What will you Read in January? | 72 | 129 | Jan 27, 2010 10:04AM | |
| The Seasonal Read...: WINTER CHALLENGE 2009-2010 COMPLETED TASKS | 3151 | 3195 | Feb 28, 2010 09:02PM | |
| Pick-a-Shelf: A Mini Game to shave off the ever growing TBR - ended Mar. 10, 2010 | 146 | 417 | Apr 08, 2010 10:31PM | |
| Book Buying Addic...: Titles A-Z Game | 684 | 720 | Apr 21, 2010 07:20PM | |
| The Seasonal Read...: Spring Challenge 2010 Completed Tasks | 2734 | 2460 | May 31, 2010 09:00PM | |