Born
in Torquay, Devon, England, The United Kingdom
September 15, 1890
Died
January 12, 1976
Website
Genre
Influences
Related News
So many aspects of life and leisure have changed. This is true. It's also true that we need to take care of ourselves, collectively and i...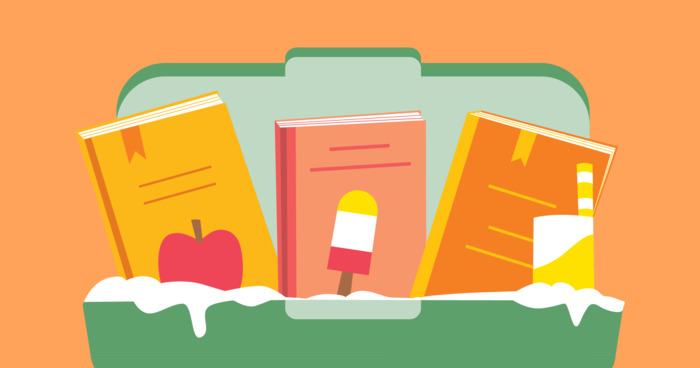 If you love a page-turning mystery, you are in for a treat this month. We're seeing a great assortment of highly anticipated mysteries and thril...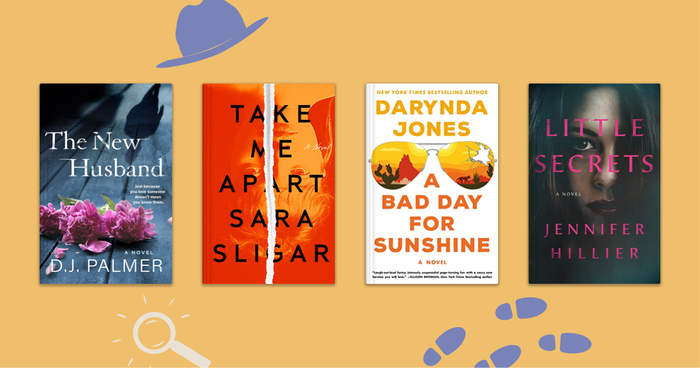 Looking to cozy up with a thrilling novel this winter? Consider The Silent Patient , the debut from Alex Michaelides. But don't take our word f...
Polls
Which book should be the Group Read for April 2014?
The Book Thief
Markus Zusak
It is 1939. Nazi Germany. The country is holding its breath. Death has never been busier, and will become busier still.
Liesel Meminger is a foster girl living outside of Munich, who scratches out a meager existence for herself by stealing when she encounters something she can't resist–books. With the help of her accordion-playing foster father, she learns to read and shares her stolen books with her neighbors during bombing raids as well as with the Jewish man hidden in her basement.
In superbly crafted writing that burns with intensity, award-winning author Markus Zusak, author of I Am the Messenger, has given us one of the most enduring stories of our time.
Wheelmen: Lance Armstrong, the Tour de France, and the Greatest Sports Conspiracy Ever
Reed Albergotti
Lance Armstrong won a record-smashing seven Tours de France after staring down cancer, and in the process became an international symbol of resilience and courage. In a sport constantly dogged by blood-doping scandals, he seemed above the fray. Then, in January 2013, the legend imploded. He admitted doping during the Tours and, in an interview with Oprah, described his "mythic, perfect story" as "one big lie." But his admission raised more questions than it answered—because he didn't say who had helped him dope or how he skillfully avoided getting caught.
The Wall Street Journal reporters Reed Albergotti and Vanessa O'Connell broke the news at every turn. In Wheelmen they reveal the broader story of how Armstrong and his supporters used money, power, and cutting-edge science to conquer the world's most difficult race. Wheelmen introduces U.S. Postal Service Team owner Thom Weisel, who in a brazen power play ousted USA Cycling's top leadership and gained control of the sport in the United States, ensuring Armstrong's dominance. Meanwhile, sponsors fought over contracts with Armstrong as the entire sport of cycling began to benefit from the "Lance effect." What had been a quirky, working-class hobby became the pastime of the Masters of the Universe set.
Wheelmen offers a riveting look at what happens when enigmatic genius breaks loose from the strictures of morality. It reveals the competitiveness and ingenuity that sparked blood-doping as an accepted practice, and shows how the Americans methodically constructed an international operation of spies and revolutionary technology to reach the top. At last exposing the truth about Armstrong and American cycling, Wheelmen paints a living portrait of what is, without question, the greatest conspiracy in the history of sports.
**March 2014 Runner Up, and received at least 25% of the vote**
Sycamore Row
John Grisham
Seth Hubbard is a wealthy man dying of lung cancer. He trusts no one. Before he hangs himself from a sycamore tree, Hubbard leaves a new, handwritten, will. It is an act that drags his adult children, his black maid, and Jake into a conflict as riveting and dramatic as the murder trial that made Brigance one of Ford County's most notorious citizens, just three years earlier.
The second will raises far more questions than it answers. Why would Hubbard leave nearly all of his fortune to his maid? Had chemotherapy and painkillers affected his ability to think clearly? And what does it all have to do with a piece of land once known as Sycamore Row?
The Gods of Guilt
Michael Connelly
Mickey Haller gets the text, "Call me ASAP - 187," and the California penal code for murder immediately gets his attention. Murder cases have the highest stakes and the biggest paydays, and they always mean Haller has to be at the top of his game.
When Mickey learns that the victim was his own former client, a prostitute he thought he had rescued and put on the straight and narrow path, he knows he is on the hook for this one. He soon finds out that she was back in LA and back in the life. Far from saving her, Mickey may have been the one who put her in danger.
Haunted by the ghosts of his past, Mickey must work tirelessly and bring all his skill to bear on a case that could mean his ultimate redemption or proof of his ultimate guilt.
The Witness for the Prosecution and Other Stories
Agatha Christie
A murder trial takes a diabolical turn when the wife of the accused takes a stand...A woman's sixth--and a loaded revolver--signal premonitions of doom...A stranded motorist seeks refuge in a remote mansion, and is greeted with a dire warning...Detective Hercule Poirot faces his greatest challenge when his services are enlisted--by the victim--in a bizarre locked-room murder.
10 total votes
More...
Topics Mentioning This Author