News and Interviews
Top 10 YA Mysteries on Goodreads
Posted by Cybil on April 30, 2017

Mystery & Thriller Week is sponsored by The Fact of a Body, a Goodreads Best Book of May.
If we have learned anything from investigating young adult mysteries, it's that adults can really get in the way of the
real
sleuths. Step aside, bumbling detectives and ignorant authority figures—the teens have got this covered.
Besides featuring a precocious lead, the most popular Young Adult mysteries on Goodreads are full of grim crimes, deranged bad guys, and a lot of issues with memory loss. Thousands of our members have added each of these books to their shelves. Will you?
We Were Liars
by
E. Lockhart
Two years after a summer shrouded in secrecy, Cadence returns to her wealthy family's island retreat to untangle a mystery…and her own unreliable memories.
The Westing Game
by
Ellen Raskin
When millionaire Samuel W. Westing dies, he leaves behind a strange, crafty game for sixteen unlikely people. The prize? Westing's entire fortune.
The Name of the Star
by
Maureen Johnson
Rory arrives at her London boarding school right before a horrific killing spree in this harrowing tale that blends mystery with paranormal fantasy.
I Hunt Killers
by
Barry Lyga
Most teenagers aren't allowed to join police manhunts, but most teens aren't like Jazz, the charming, observant son of the world's most infamous serial killer.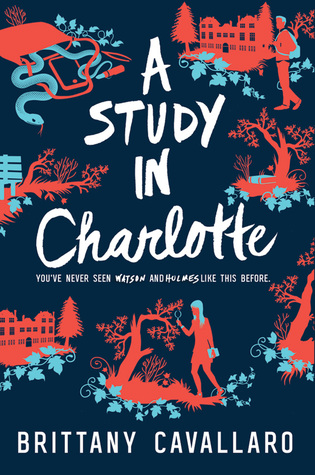 A Study in Charlotte
by
Brittany Cavallaro
Charlotte Holmes, the great-great-great-granddaughter of Sherlock, didn't just inherit the famous detective's genius; she also has his volatile temper and knack for finding trouble.
Don't Look Back
by
Jennifer L. Armentrout
Two teen girls disappear one night, and only one comes back. With no recollection of what happened, Sam fights to reclaim her memories to save the other girl's life.
What's your favorite YA mystery? Share it with us in the comments. And be sure to check out more of our Mystery & Thriller Week coverage here.
Comments
Showing 1-50 of 50
(50 new)
date
newest »
back to top