Cel Red
Sign in to Goodreads to learn more about Cel.
https://www.goodreads.com/cel_red

progress:
(27%)
"Cosas importantes:
1. No hay tal cosa como "no tan malo", es en realidad tan malo como lo sientes.
2. Manejar el lenguaje para contar tu propia verdad es muy importante.
3. Reaccionar a lo que te pasó un mes después, más de un año o diez años más tarde es válido."
—
Jul 07, 2018 08:52PM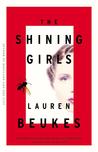 See all 16 books that Cel is reading…
Por fin Ranma consigue la píldora del fénix para aguantar de nuevo el agua caliente en una carrera de sanías muy cagada.

Por otro lado, Ryoga aprende la técnica de la explosión y hay combates con la ceremonia del té (aunque el plot twist de este últi ...more

En este volumen aparecen Ryoga y Kodachi.

Ryoga es muy chistoso, pero odio que sea un cerdo, literalmente y no solo P-chan. Su desorientación es muy divertida, pero me cae mal que odie a Ranma por cosas que son culpa suya, no tanto de él.

Hay pelead b ...more

Cel Red

rated a book

really liked it

El estilo de Rumiko es muy característico y aunque es de la vieja escuela, con dibujos que pueden parecer simples en comparación a algunos mangas actuales, tienen un cierto dinamismo que me gusta.

El doblaje mexicano fue tan bueno, que ahora que leo e ...more

Los combates son absurdos, lo que hace que sean hilarantes.

Acaba el arco de Kodachi y empieza el de Azusa y el patinaje sobre hielo. Lo molesto es la pareja de Azusa, que es un acosador sexual, aunque en un momento dado recibe s merecido.

Y como siemp ...more

Como siempre, todo termina de la manera más absurda posible. La batalla de patinaje sobre hielo termina siendo todo menos sobre hielo xD

También aparece Shampoo y es divertido verla queriendo matarlos a todos. Y la llegada de Shampoo implica la llegad ...more

Cel Red

rated a book

really liked it

Es uno de mis tomos favoritos: hablan del punto débil de Ranma y es hilarante y absurdo. Además, sale Cologne, que es la mejor, y Ranma aprende la técnica de las castañas calientes. Es genial todo.
More of Cel's books…
Let's Read About Feminism
— 157 members — last activity Aug 27, 2016 09:52AM
Let's Read About Feminism is an online, feminist book club! Each month, members vote on which feminist (usually non-fiction) title, out of 5 options,
...more
Our Shared Shelf
— 216799 members — last activity 26 minutes ago
Dear Readers, As part of my work with UN Women, I have started reading as many books and essays about equality as I can get my hands on. There is so m
...more