News and Interviews
Loyalty, Love, and Jealousy: Books on the Complexity of Friendships
Posted by Cybil on January 22, 2020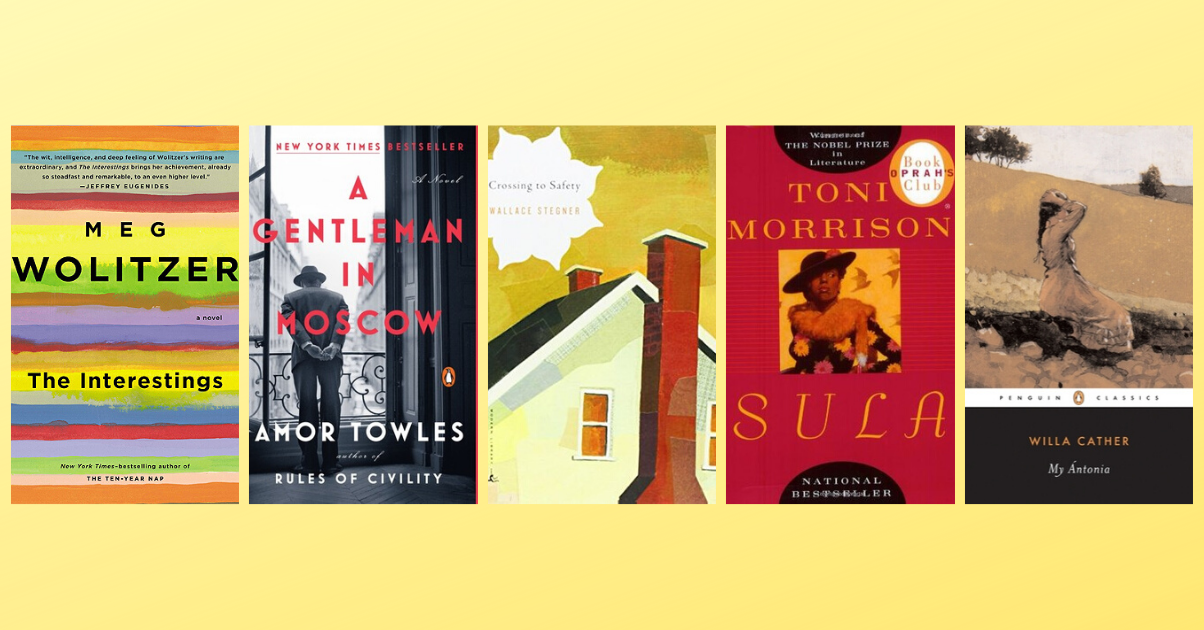 Writers have pondered the joys—and occasional pains—of friendship for centuries. In all that time, it has largely been assumed that friendship is a cultural invention, a luxurious benefit afforded us by language.
C. S. Lewis
neatly summed up this view in
The Four Loves
when he wrote, "Friendship is unnecessary, like philosophy, like art...It has no survival value; rather it is one of those things which give value to survival."
Friendship: The Evolution, Biology, and Extraordinary Power of Life's Fundamental Bond
, our friends shape our biology, and good friends help us live longer. We share with other species an evolutionary drive to connect that is at least as strong as our drive to compete. Sometimes survival of the fittest means survival of the friendliest.
Nonetheless, writers have beautifully captured the other half of Lewis's equation—the value friendship gives to our lives. Although I did most of my research talking to scientists, I also found it inspiring to read and reread some of what has been written about friendship in fiction and memoirs. My favorites amplify and add texture to what biology tells us about why and how we make and maintain friends.
Willa Cather
's
My Ántonia
evokes the passion and loyalty we feel for the friends we make in childhood. The book traces the intertwining lives of Jim Burden and Ántonia Shimerda—one an orphan, the other an immigrant—who meet and grow up amid the challenges of pioneer life on the Nebraska plains of the late 1800s.
The two couples in
Wallace Stegner
's
Crossing to Safety
meet slightly later in life, as young college faculty, and become enmeshed in each other's lives for forty years. Few books so adeptly describe the quiet but critical aspects of friendship, such as the ways that friends get to know one another by sharing "what we liked and what we had done and what we wanted to do."
The long relationship between Nel and Sula in
Toni Morrison
's
Sula
is more dramatic. But it, too, resonates with truths about how children are drawn to friends whose lives look and feel different from their own, the pain of betrayal, and the hard work of forgiveness.
The opening chapter of
Meg Wolitzer
's
The Interestings
, in which six teenagers come together at a summer camp for the arts, is as good an accounting of the human yearning to belong as you will find. As she follows the group through love, tragedy, jealousy, and generosity in the ensuing years, Wolitzer goes on to explore exactly what it is that friends provide each other.
Friendship sneaks up on the reader and on the protagonist, Count Alexander Rostov, in
A Gentleman in Moscow
by
Amor Towles
. Under house arrest in a hotel as a result of the Russian Revolution, Rostov discovers that in the absence of family, friends are more than able to step in and step up.
The same theme reverberates in memoirs about friendship. It is no accident that so many books describe the creative ways friends come together to help in a crisis. Friends represent pieces of
Bruce Feiler
in his book
Council of Dads
. Fearing that he won't survive an aggressive cancer, Feiler enlists six male friends as stand-in dads for his young daughters should the worst happen. And a band of female friends forms an unbroken chain of caregivers for
Amy Silverstein
as she awaits her second heart transplant in
My Glory Was I Had Such Friends
. The way to ease a burden, these books remind us, is for everyone to take a little bit of the weight.
Illness also features in
Gail Caldwell
's
Let's Take the Long Way Home
and
Ann Patchett
's
Truth & Beauty
, with addiction thrown in for good measure. Each book recounts an intense friendship and a sad fate, but each is also an exquisite reminder of the chemistry that attracts and binds us to friends, fixing us to them for the long haul.
All of these books capture not just the value of friends, but the fact that friends are fundamental to the stories of our lives.
Comments
Showing 1-10 of 10
(10 new)
date
newest »
back to top