News and Interviews
Good Minds Suggest: Sarah Pinborough's Thrillers that Leave You Reeling
Posted by Goodreads on December 27, 2016
It's said that the only people who really know what goes on in a marriage are the couple themselves. But what if even they don't know the truth?

That's the premise of Sarah Pinborough's new psychological thriller, Behind Her Eyes.

In this twisty mystery, David and Adele seem like the ideal pair; but perceptions can be deceiving, especially to David's new secretary, Louise. As Louise gets closer to the couple, she begins to uncover deep, dark secrets. One thing is clear: Something is very wrong.

Early reviewers of this book have been using #WTFthatending to talk about it on social media. So we thought it was only right to ask the author about the book endings that have left her reeling. Here are her top picks:


Rebecca by Daphne du Maurier
" 'Last night I dreamt I went to Manderley again' is one of my two favorite opening lines from literature (the other being Orwell's 1984), and it immediately sets the tone for this gothic thriller. Unreliability abounds in this thriller, and it's a must read for anyone loving the current spate of grip-lit novels and thinking it's all something new. This is a master class of the genre. And naming your novel after a character dead for a year before it opens? Genius."
Strangers on a Train by Patricia Highsmith
"Doing high concept before that phrase was even coined, this slick thriller about a pact made between strangers went on to get the Hitchcock treatment. The novel is filled with paranoia and anxiety, and through its twists and turns, we, like poor Guy Haines, are also drawn into psychopath Bruno's web."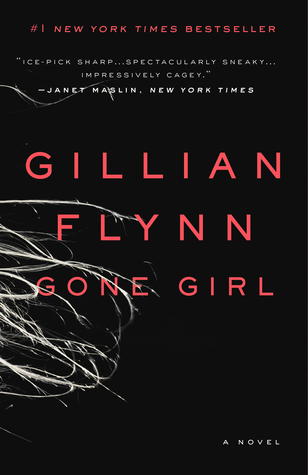 Gone Girl by Gillian Flynn
"Yes, this is always going to come up on these lists, but it deserves to. This left me reeling, not so much for the twists and turns along the way but for the ending. At first I wanted to throw the book against the wall, but then an hour later I realized just how perfect it really was for these characters. Brava."
The Three by Sarah Lotz
"This is a supernatural thriller that bends and crosses genres, and what really struck me with this tale of four plane crashes and three survivors was the narrative structure. Using diary extracts, newspaper reports, transcripts, book extracts, Lotz creates a dizzying collage—just as you think you know and sympathize with one person, you get the same event from another's perspective and you have to reevaluate them all over again. Oh, and being Lotz, it's also a fantastic story."
Only Ever Yours by Louise O' Neill
"I'm sneaking this one in because it's dystopian and doesn't entirely fit into the thriller mold. It is, however, a darkly disturbing tale that I read in one sitting, desperate to find out what was really going on with Freida and Isabel and how their futures, and those of the other girls, would turn out in this misogynistic world. I was breathless and gut-punched at the end, and the story has stayed with me since then—a Handmaid's Tale for a new generation."
date
newest »
back to top