News and Interviews
Join the 2014 Goodreads Reading Challenge!
Posted by Jessica on January 13, 2014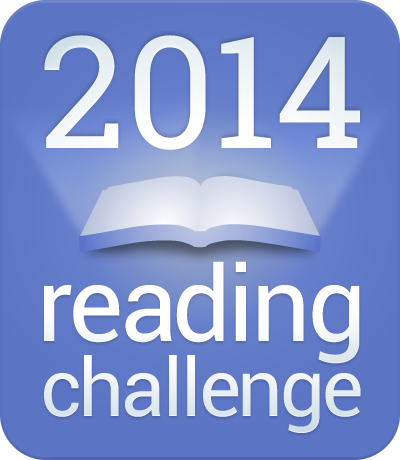 Goodreads members have already pledged to read more than 14 million books in 2014! What will you pledge? And most importantly, what will you be reading? As we turn the page on another year and plan our New Year's Resolutions, it's the perfect time to raise your reading ambitions. Set a goal with the 2014 Reading Challenge, and Goodreads will help you make it to the final chapter!
It's easy: Set a goal and track your progress throughout the year with the 2014 Reading Challenge. It doesn't matter how lofty or practical your target is, only that it's well-suited to you. Maybe a book every other month is the right pace, or maybe you're reading a book a week or more!
We always believe reading is best when shared. So if you're looking for some reading buddies, meander through the Goodreads groups section to find groups of every size, shape, and reading flavor—including groups dedicated to reading challenges. There's the Nothing but Reading Challenges group to super-charge your 2014 reading plan or the nobly adventurous group, 52 Weeks, 52 Books. You'll also find unique challenges in many of our genre groups, such as the 50 State Mystery Challenge in the Mystery, Crime & Thriller Group, the India Challenge in the History Book Club, and even weekly themed challenges in the Crazy for Young Adult Books group (this week's theme is in honor of National Hat Day)!
Still stumped for what to read? A few more suggestions: Take a look at your personalized recommendations, get lost in the oodles of book lists on Listopia, cross your fingers and enter a book giveaway, and check out the recently selected winners and runners-up of the Goodreads Choice Awards! And don't forget to challenge your friends to set their own reading goals for 2014. As they finish books, you'll see their reading lists displayed on the 2014 Reading Challenge page.
152,776
participants
9.9 million
books pledged
302,018
participants
17.7 million
books pledged
439,932
participants
25 million
books pledged
Our ever-growing reading challenge is now in its fourth year, and we're breaking open some bubbly in anticipation of what 2014 will bring! What is your reading goal? Tell us in the comments!
Comments
Showing 1-50 of 98
(98 new)
back to top