Born
in Santa Monica, California, The United States
May 21, 1964
Website
Related News
  Chandler Baker is a mystery writer who knows how to deftly turn sly observations of women's lives into...well, murder plots. Fresh from her...
  The United States of America is an awfully big place. Sensibly, we chopped it into states a long time ago. This simplifies...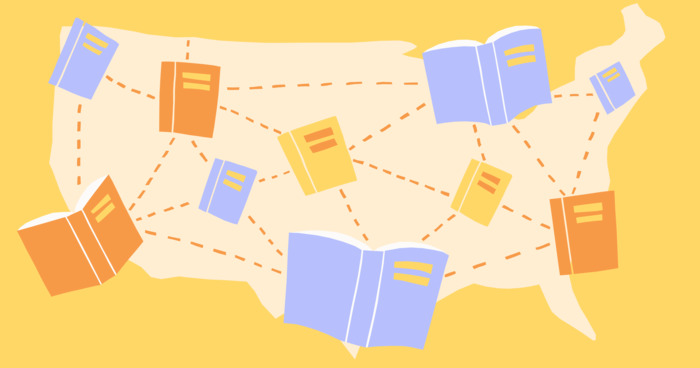 Ready to see some of your favorite stories come to life? Hollywood producers, directors, and actors are continuing their obsession...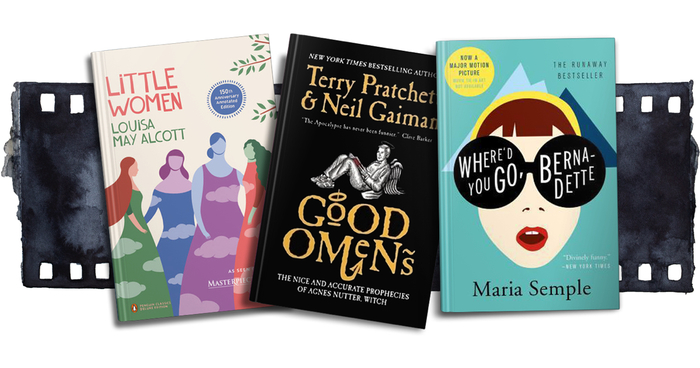 Polls
Help us pick our September 2017 Adult Anything Goes BOM from among the books our members nominated
The Roanoke Girls
by
Amy Engel
After her mother's suicide, fifteen year-old Lane Roanoke came to live with her grandparents and fireball cousin, Allegra, on their vast estate in rural Kansas. Lane knew little of her mother's mysterious family, but she quickly embraced life as one of the rich and beautiful Roanoke girls. But when she discovered the dark truth at the heart of the family, she ran fast and far away.
Eleven years later, Lane is adrift in Los Angeles when her grandfather calls to tell her Allegra has gone missing. Did she run too? Or something worse? Unable to resist his pleas, Lane returns to help search, and to ease her guilt at having left Allegra behind. Her homecoming may mean a second chance with the boyfriend whose heart she broke that long ago summer. But it also means facing the devastating secret that made her flee, one she may not be strong enough to run from again.
As it weaves between Lane's first Roanoke summer and her return, The Roanoke Girls shocks and tantalizes, twisting its way through revelation after mesmerizing revelation, exploring the secrets families keep and the fierce and terrible love that both binds them together and rips them apart.
The Essex Serpent
by
Sarah Perry
Set in Victorian London and an Essex village in the 1890's, and enlivened by the debates on scientific and medical discovery which defined the era, The Essex Serpent has at its heart the story of two extraordinary people who fall for each other, but not in the usual way.
They are Cora Seaborne and Will Ransome. Cora is a well-to-do London widow who moves to the Essex parish of Aldwinter, and Will is the local vicar. They meet as their village is engulfed by rumours that the mythical Essex Serpent, once said to roam the marshes claiming human lives, has returned. Cora, a keen amateur naturalist is enthralled, convinced the beast may be a real undiscovered species. But Will sees his parishioners' agitation as a moral panic, a deviation from true faith. Although they can agree on absolutely nothing, as the seasons turn around them in this quiet corner of England, they find themselves inexorably drawn together and torn apart.
Told with exquisite grace and intelligence, this novel is most of all a celebration of love, and the many different guises it can take.
Where'd You Go, Bernadette
by
Maria Semple
Bernadette Fox is notorious. To her Microsoft-guru husband, she's a fearlessly opinionated partner; to fellow private-school mothers in Seattle, she's a disgrace; to design mavens, she's a revolutionary architect, and to 15-year-old Bee, she is a best friend and, simply, Mom.
Then Bernadette disappears. It began when Bee aced her report card and claimed her promised reward: a family trip to Antarctica. But Bernadette's intensifying allergy to Seattle—and people in general—has made her so agoraphobic that a virtual assistant in India now runs her most basic errands. A trip to the end of the earth is problematic.
To find her mother, Bee compiles email messages, official documents, secret correspondence—creating a compulsively readable and touching novel about misplaced genius and a mother and daughter's role in an absurd world.
The Witchfinder's Sister
by
Beth Underdown
Essex, England, 1645. With a heavy heart, Alice Hopkins returns to the small town she grew up in. Widowed, with child, and without prospects, she is forced to find refuge at the house of her younger brother, Matthew. In the five years she has been gone, the boy she knew has become a man of influence and wealth--but more has changed than merely his fortunes. Alice fears that even as the cruel burns of a childhood accident still mark his face, something terrible has scarred Matthew's soul.
There is a new darkness in the town, too--frightened whispers are stirring in the streets, and Alice's blood runs cold with dread when she discovers that Matthew is a ruthless hunter of suspected witches. Torn between devotion to her brother and horror at what he's become, Alice is desperate to intervene--and deathly afraid of the consequences. But as Matthew's reign of terror spreads, Alice must choose between her safety and her soul.
Alone and surrounded by suspicious eyes, Alice seeks out the fuel firing her brother's brutal mission--and is drawn into the Hopkins family's past. There she finds secrets nested within secrets: and at their heart, the poisonous truth. Only by putting her own life and liberty in peril can she defeat this darkest of evils--before more innocent women are forced to the gallows.
Inspired by the real-life story of notorious "Witchfinder General" Matthew Hopkins, Beth Underdown's thrilling debut novel blends spellbinding history with harrowing storytelling for a truly haunting reading experience
Chemistry
by
Weike Wang
Three years into her graduate studies at a demanding Boston university, the unnamed narrator of this nimbly wry, concise debut finds her one-time love for chemistry is more hypothesis than reality. She's tormented by her failed research--and reminded of her delays by her peers, her advisor, and most of all by her Chinese parents, who have always expected nothing short of excellence from her throughout her life. But there's another, nonscientific question looming: the marriage proposal from her devoted boyfriend, a fellow scientist, whose path through academia has been relatively free of obstacles, and with whom she can't make a life before finding success on her own.
Eventually, the pressure mounts so high that she must leave everything she thought she knew about her future, and herself, behind. And for the first time, she's confronted with a question she won't find the answer to in a textbook: What do I really want? Over the next two years, this winningly flawed, disarmingly insightful heroine learns the formulas and equations for a different kind of chemistry--one in which the reactions can't be quantified, measured, and analyzed; one that can be studied only in the mysterious language of the heart. Taking us deep inside her scattered, searching mind, here is a brilliant new literary voice that astutely juxtaposes the elegance of science, the anxieties of finding a place in the world, and the sacrifices made for love and family.
The Daring Ladies of Lowell
by
Kate Alcott
Determined to forge her own destiny, Alice Barrow joins the legions of spirited young women better known as the Mill Girls. From dawn until dusk, these ladies work the looms, but the thrill of independence, change in their pockets, and friendships formed along the way mostly make the backbreaking labor worthwhile. In fact, Hiram Fiske, the steely-eyed titan of industry, has banked on that. But the working conditions are becoming increasingly dangerous and after one too many accidents, Alice finds herself unexpectedly acting as an emissary to address the factory workers' mounting list of grievances.
After traveling to the Fiske family's Beacon Hill mansion, Alice enters a world she's never even dared to dream about: exquisite silk gowns, sumptuous dinners, grand sitting parlors, and uniformed maids operating with an invisible efficiency. Of course, there's also a chilliness in the air as Alice presents her case. But with her wide, intelligent eyes and rosy-hued cheeks, Alice manages to capture the attention of Hiram's eldest son, the handsome and reserved Samuel Fiske.
Their chemistry is undeniable, soon progressing from mutual respect and shy flirtation into an unforgettable romance. But when Alice's best friend, Lovey, is found strangled in a field, Alice and Samuel are torn between loyalty to "their kind" and a chance for true love.
The Life and Death of Sophie Stark
by
Anna North
Gripping and provocative, The Life and Death of Sophie Stark tells a story of fame, love, and legacy through the propulsive rise of an iconoclastic artist.
"It's hard for me to talk about love. I think movies are the way I do that," says Sophie Stark, a visionary and unapologetic filmmaker. She uses stories from the lives of those around her—her obsession, her girlfriend, and her husband—to create movies that bring her critical recognition and acclaim. But as her career explodes, Sophie's unwavering dedication to her art leads to the shattering betrayal of the people she loves most.
Told in a chorus of voices belonging to those who knew her best, The Life and Death of Sophie Stark is an intimate portrait of an elusive woman whose monumental talent and relentless pursuit of truth reveal the cost of producing great art, both for the artist and for the people around her.
217 total votes
More...
Topics Mentioning This Author
Is this you?
Let us know.
If not, help out and
invite Maria to Goodreads.