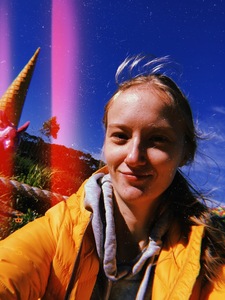 Therese
Sign in to Goodreads to learn more about Therese.
https://www.goodreads.com/theresei
progress:
(page 248 of 752)
"«Though he did sometimes wonder if he were providing the strong, silent emotional support that he intended, or if he were merely staring fixedly at his friends in an alarming manner that they probably discussed when he was not there.»

i love thomas SO much"
—
Feb 03, 2023 11:48PM
See all 5 books that Therese is reading…
The FAYZ: The Gone Series
— 838 members — last activity Oct 03, 2021 04:19AM
This is a group to discuss the Gone series by Michael Grant.
Norway
— 2457 members — last activity Nov 21, 2022 06:49AM
For Norwegian members of goodreads.
What's the Name of That Book???
— 95348 members — last activity 2 minutes ago
Can't remember the title of a book you read? Come search our bookshelves. If you don't find it there, post a description on our UNSOLVED message board
...more