Rae
Sign in to Goodreads to learn more about Rae.
https://www.goodreads.com/bellisk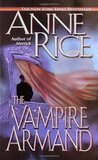 See all 8 books that Rae is reading…
The barista makes a brief reappearance behind the counter as if he can sense some emotional storm that calls for a soothing seven-dollar scone and equally overpriced latte.
Rae

rated a book

it was amazing

I loved the characters of this novel (especially the irascible Rallya!), the queer romance, the plotting and the scifi.

Rafe, the amnesiac quasi-ingenu with a mysterious past, could have become a stereotype in another writer's hands, but Wright makes ...more

"

I really enjoyed this one!

"

rixx

wants to read

The Hundred Thousand Kingdoms (Inheritance, #1)

"

Isn't it a charming book? I'm so pleased you enjoyed it!

"

"This book was a delightful surprise, as it appeared unexpectedly in a parcel from a friend. Taxonomies and snowflakes are two things I absolutely love, so the combination was of course wonderful. The author, Kenneth Libbrecht, is both a physics pr..." Read more of this review »

Anna

started reading

Field Guide to Snowflakes
More of Rae's books…

"Men always say that as the defining compliment, don't they? She's a cool girl. Being the Cool Girl means I am a hot, brilliant, funny woman who adores football, poker, dirty jokes, and burping, who plays video games, drinks cheap beer, loves threesomes and anal sex, and jams hot dogs and hamburgers into her mouth like she's hosting the world's biggest culinary gang bang while somehow maintaining a size 2, because Cool Girls are above all hot. Hot and understanding. Cool Girls never get angry; they only smile in a chagrined, loving manner and let their men do whatever they want. Go ahead, shit on me, I don't mind, I'm the Cool Girl.
Men actually think this girl exists. Maybe they're fooled because so many women are willing to pretend to be this girl. For a long time Cool Girl offended me. I used to see men – friends, coworkers, strangers – giddy over these awful pretender women, and I'd want to sit these men down and calmly say: You are not dating a woman, you are dating a woman who has watched too many movies written by socially awkward men who'd like to believe that this kind of woman exists and might kiss them. I'd want to grab the poor guy by his lapels or messenger bag and say: The bitch doesn't really love chili dogs that much – no one loves chili dogs that much! And the Cool Girls are even more pathetic: They're not even pretending to be the woman they want to be, they're pretending to be the woman a man wants them to be. Oh, and if you're not a Cool Girl, I beg you not to believe that your man doesn't want the Cool Girl. It may be a slightly different version – maybe he's a vegetarian, so Cool Girl loves seitan and is great with dogs; or maybe he's a hipster artist, so Cool Girl is a tattooed, bespectacled nerd who loves comics. There are variations to the window dressing, but believe me, he wants Cool Girl, who is basically the girl who likes every fucking thing he likes and doesn't ever complain. (How do you know you're not Cool Girl? Because he says things like: "I like strong women." If he says that to you, he will at some point fuck someone else. Because "I like strong women" is code for "I hate strong women.")"
―
Gone Girl

"My Uncle Alex, who is up in Heaven now, one of the things he found objectionable about human beings was that they so rarely noticed it when times were sweet. We could be drinking lemonade in the shade of an apple tree in the summertime, and Uncle Alex would interrupt the conversation to say, "If this isn't nice, what is?"
So I hope that you will do the same for the rest of your lives. When things are going sweetly and peacefully, please pause a moment, and then say out loud, "If this isn't nice, what is?"
―
If This Isn't Nice, What Is?: Advice for the Young

"If ruining the only religious icon I have leaves me vulnerable to Martian vampires, I'll have to risk it."
―
The Martian