News and Interviews
Good Minds Suggest—Amy Webb's Favorite Books About Dating
Posted by Goodreads on February 4, 2013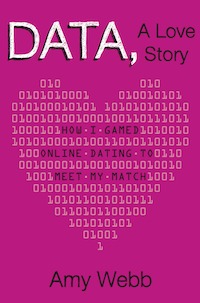 Online dating is a playground—or bugaboo—for millions of modern singles. Disillusioned by the terrible dates she met on sites like
Match.com
and
JDate.com
, digital media expert and single woman
Amy Webb
decided to use a strategic and mathematical approach to figure out what she was doing wrong. As CEO of
Webbmedia Group
, Webb helped the city of Chicago modernize its library system. Surely, solving her dating woes would be just as easy! As chronicled in her humorous memoir,
Data, A Love Story: How I Gamed Online Dating to Meet My Match
, Webb developed her own algorithm to weigh certain traits she sought in a life partner. She also studied her competition by logging on with several fake male profiles. She reveals her practical findings about photos, profiles, and dating—and the story of how she met her husband. The now happily married mother of one shares her favorite books about dating and relationships.
date
newest »
back to top