News and Interviews
Good Minds Suggest: Elizabeth Strout's Favorite Russian Novels
Posted by Goodreads on April 1, 2017
In Anything Is Possible, the author of My Name Is Lucy Barton turns her attention to the characters Lucy left behind in her past, imagining what has become of their lives in Amgash, Illinois. Pulitzer Prize winner Elizabeth Strout creates a cast of small-town characters who cope with love and loss, exploring the intimate dramas of people struggling to understand themselves and others.

For Strout there is no better master of the human heart than the great Russian writers. She credits the Russian novelists with teaching her how to write. "It has always seemed to me they know everything about everything. I've sometimes thought all a person needs to know about life are in the works of the Russians and Shakespeare," Strout says. Here are some of her favorite Russian works.


War and Peace by Leo Tolstoy
"Oh, I loved this book the first time I read it. The second time was even better. Most people tend to love the character Prince Andrei, and I did, too. But Pierre stole my heart, the way he made friends with the lice while he was in prison…and the ending!"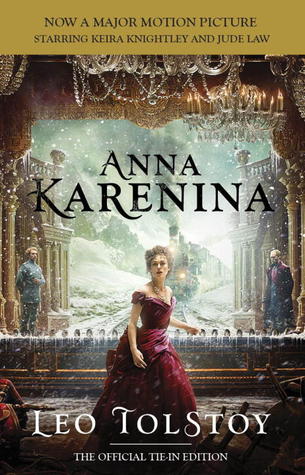 Anna Karenina by Leo Tolstoy
"It's all here. Poor Anna K., and everyone else, really. She was born in a time and place in history, and that determined her life—as such things determine all our lives—as much as her actions did."
Fathers and Sons by Ivan Turgenev
"This novel is so true psychologically to me; although it speaks of nihilism and the chasm separating the generations, I have always found it to be just the way things are—so often—between fathers and sons."
Selected Stories by Anton Chekhov
"Just one brilliant story after another. This is a man who changed the way storytelling was told, and he does it by showing us the simple and ever-so-complicated human heart, the actions of people who have no idea why or what they are doing."
Crime and Punishment by Fyodor Dostoyevsky
"Anyone who feels guilty about anything should read this book, which would mean most of us. The astute understanding Dostoyevsky has of the psychology of Raskolnikov is what makes this book so compelling."
Showing 1-20 of 20
(20 new)
date
newest »
back to top