Goodreads Blog
Five Writing Prompts for Science Fiction and Fantasy Writers
Posted by Cynthia on July 31, 2017
"I knew there were stories I wanted to tell," Octavia E. Butler writes succinctly. Science Fiction and Fantasy authors take note! You have a special Ask the Author questions waiting for you on your
Author Dashboard
: "If you could travel to any fictional book world, where would you go and what would you do there?"
Answer this question during
Science Fiction and Fantasy Week
, July 30 - August 5, and your answer might get amplified by our editorial team.
Looking for more? Here are five writing prompts for writers who are flexing their writing muscles, especially during this week as we celebrate all things fantastical. Share your stories in the Goodreads
Creative Writing
section, on social media using #SFFWeek, or in the comments below!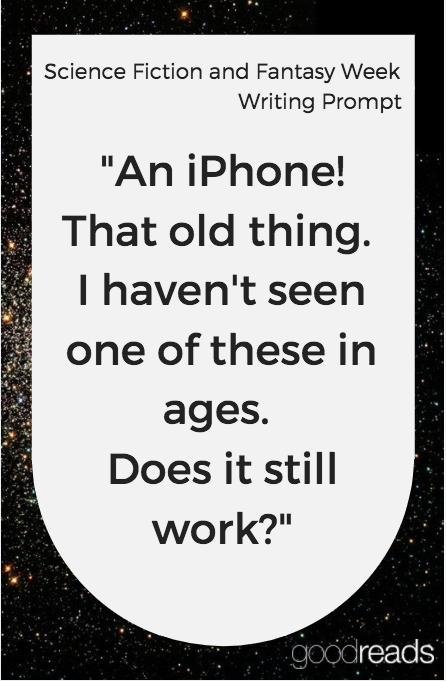 Ready, set, write!
Next: Quotes About Writing Science Fiction and Fantasy
You might also like:
Five Writing Prompts for Mystery & Thriller Writers
Goodreads Authors can subscribe to the Monthly Author Newsletter by editing their
account settings.
Comments
Showing 1-2 of 2
(2 new)
date
newest »
back to top