News and Interviews
The Martian's Andy Weir Picks Space Colonization Sci-Fi
Posted by Cybil on July 29, 2017

Sponsored by Ready Player One. Soon to be a major motion picture directed by Steven Spielberg.
Andy Weir
is definitely a rising star in the science fiction world. His debut book
The Martian
nabbed the
2014 Goodreads Choice Award
for best science fiction, has an average Goodreads' reader rating of 4.39 stars, and was made into a blockbuster movie starring Matt Damon.
So, what's up next for the author?
This November he'll be returning readers to space with
Artemis
, a heist story set on the moon.
"I've always loved the idea of humanity expanding outward into the solar system.
The Martian
is a near-future look at those first steps," says Weir. "But it's one thing to visit a place, it's another thing entirely to build a civilization there. Dropping a flag on a planet and going home hardly constitutes an expansion."
"My second book,
Artemis
, plays with what that expansion might actually look like, taking us into a city on the moon," Weir says. "So when Goodreads asked me to recommend a few books featuring a science-fiction theme that's close to my heart, of course I chose early space colonization."
Farmer in the Sky by Robert Heinlein
"In this 1950 Heinlein juvenile, colonists on Jupiter's moon, Ganymede, face a life just as harsh as early European settlers did in North America. And they endure similar results: the majority of them die, and the remainder manage to eke out a sustainable colony. It's not a happy story, but it's certainly an exciting read."
Red Mars by Kim Stanley Robinson
"Robinson's Mars Trilogy (Red Mars, Green Mars, and Blue Mars) is usually talked about as a single entity. But for this list I'm just going to talk about Red Mars. This book features the early colonization of Mars by multinational cooperation. Almost immediately, the colonists break into factions, disagreeing about how best to grow their colony. But their petty disputes are quickly mooted by political strife between Mars and Earth. This is a political thriller as much as it is a science-fiction book, and shows the dark side of a colony's relationship with its original countries."
Speaker for the Dead by Orson Scott Card
"This sequel to Ender's Game takes place after the events of the bugger war. Ender Wiggin has taken a new alias and moved to the remote colony of Lusitania. It's inhabited by a small population of settlers, mostly Brazilian Catholics. But the settlers suffer from a virus that threatens to kill all the humans on the planet, and have strained relations with the native intelligent life already present. An ambitious follow-up to Ender's Game, and an entirely different experience, more anthropological science fiction than thriller."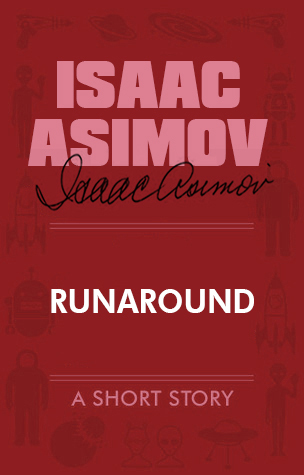 Runaround by Isaac Asimov
"Okay, I'm stretching the theme a little on this one. Runaround is a short story, not a full-length novel. But it's from my favorite novel of all time, I, Robot. It tells the story of a mining operation on Mercury that had once been thriving, but has fallen into disuse. Two recurring characters in the robot stories find themselves tasked with getting it started up again. But a robot with a slightly adjusted set of Three Laws proves to be problematic when they give it an order it can't correctly follow. Good fun all around and one of my favorite short stories ever."
The Moon is a Harsh Mistress by Robert Heinlein
"How could I end this list with any other book? This is the gold standard of lunar-colonization tales. And no doubt it will be the impossibly high standard that my own offering will be compared to. Mistress features a full-blown revolutionary war as the lunar population severs ties with Earth. That goes about as well as can be expected (lots and lots of people dying). It's an absolute classic, and one of Heinlein's greatest novels."
What's your favorite out-of-this-world novel on space colonization? Share it with us in the comments.
See the complete coverage of Sci-Fi & Fantasy Week including:
Top 50 Science Fiction Books on Goodreads
Top 10 YA Science Fiction Books
Top 50 Favorite Fantasy Novels on Goodreads

Comments
Showing 1-50 of 61
(61 new)
back to top