News and Interviews
Library Week: Top Librarians on Their Favorite Recommendations
Posted by Cybil on April 10, 2017
To properly celebrate
National Library Week
(April 9th through 15th), we asked the recipients of the
American Library Association
's
I Love My Librarian
Award to tell us about a book they love to recommend, and why. These librarians were honored for their contributions to "transforming lives and communities through education and lifelong learning" and were selected from nearly 1,100 nominations submitted by the public. That's another way of saying these recommendations come from the best of the best!
What great recommendations have you received from your local librarians? Tell us in the comments. And be sure to add these suggestions to your
Want to Read
list. Here are some of the librarians' top recommended books:
Kathryn Cole, librarian at Northside Elementary School, Chapel Hill, North Carolina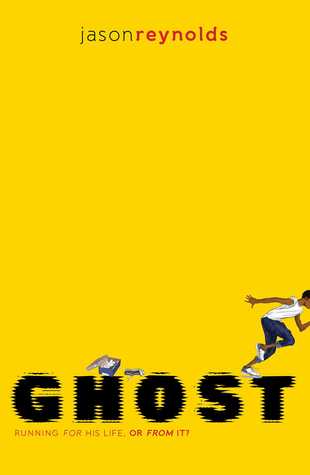 Ghost
by
Jason Reynolds
"From the very beginning you find yourself rooting for the main character Ghost Crenshaw, a kid who by the end of the story is a mix of trauma and triumph. From the first chapter to the last,
Jason Reynolds
pulls you into the storyline and connects you with the characters in a way that lasts long after the story is over. A must read for educators and one of my top recommendations to students."
Danielle S. Apfelbaum, librarian at the New York Institute of Technology, Old Westbury, New York
Smarter Faster Better
by
Charles Duhigg
"One of the things I love about this book is how it has helped me to reframe my idea of productivity in terms of motivation, focus, goal setting, managing others, decision making, innovation, and absorbing data.…For me, this book has definitely been a game changer."
Olga Valencia Cardenas, librarian at the Stanislaus County Library, Modesto, California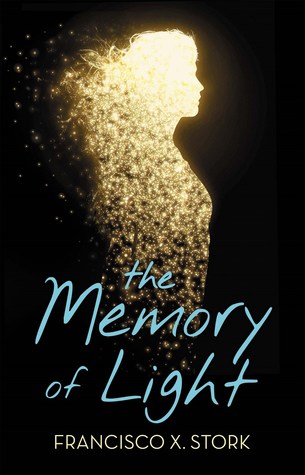 Memory of Light
by
Francisco X. Stork
"
Stork
allows the reader to experience the angst of what it feels like to be a young adult struggling with a mental illness. I recommend this powerful narrative to young adults, and anyone who interacts with young adults, as it may serve as a springboard for deeper discussion and self-exploration in this oftentimes taboo topic."
Elissa Checov, librarian at the Gwinnett Technical College/Gwinnett County Public Library, Lawrenceville, Georgia
Austerlitz
by
W.G. Sebald
"Because this work was a remarkable reading and listening experience—I did both. It was unlike any other."
Roosevelt Weeks, Sr., librarian at the Houston Public Library
Lia Kharis Hillman, librarian at the San Francisco Public Library
Lentil Underground
by
Liz Carlisle
"I have many favorite books, but I'd like to recommend this book that I read recently, as
Earth Day
is nearing and the book's message brings home the importance of thoughtful stewardship of our land and resources. "
Jamille Rogers, librarian at Marguerite Vann Elementary School, Conway, Arkansas
Beauty and the Beast
by
H. Chuku Lee
"This is an awesome retelling of the fairy tale
Beauty and the Beast
centered in West Africa. The illustrations are amazing and the story provides an opportunity for students, especially African-American students, to make text-to-self connections."
Check out more recent blogs:
Try The 'Reading Without Walls' Challenge This Month
The Top World War I Books on Goodreads
The 2017 Hugo Award Finalists Are Here
Comments
Showing 1-11 of 11
(11 new)
date
newest »
back to top