News and Interviews
17 Eagerly Anticipated Book-to-Movie Adaptations
Posted by Cybil on December 14, 2016
Book or movie? You'll be asking that question a lot over the next few months as Hollywood again turns to one of its favorite muses—books—for more film adaptations. From Martin Scorsese's passion project based on a
Shusaku Endoby
book, to the Oscar-buzz worthy adaption of the Pulitzer Prize-winning drama
Fences
, to a film version of the beloved book
Wonder
, the next few months feature plenty of fodder for book worms who love popcorn. Check out our list below and tell us which movies you're excited—or perhaps dreading—this season.
HOLIDAY RELEASES
Silence
December 23
Based on
Shusaku Endoby
's 1966 novel, this Martin Scorsese film tells the story of two Christian missionaries who travel to Japan in search of their lost mentor. It stars Andrew Garfield, Adam Driver, and Liam Neeson.
A Monster Calls
December 23
A monster movie that's actually about grief, this film based on the book by
Patrick Ness
focuses on a 12-year-old boy dealing with his mother's illness. It stars newcomer Conor O'Malley, as well as Felicity Jones, Sigourney Weaver, and Liam Neeson.
Fences
December 25
Adapted from the Pulitzer Prize and Tony Award-Winning play by
August Wilson
, this film is getting a lot of Oscar buzz for its two leads. It's the story of a former baseball player who struggles to provide for his family and come to terms with his life. It stars Denzel Washington (who also directs) and Viola Davis.
Live By Night
December 25
Based on the sprawling crime novel by
Dennis Lehane
, this film centers on the son of a prominent police chief and his fall into a life of crime. It stars Ben Affleck (who also wrote and produced the movie), Elle Fanning, Brendan Gleeson, Sienna Miller, Zoe Saldana, and Chris Cooper.
JANUARY RELEASES
Hidden Figures
January 6
Based on the true story chronicled in
Margot Lee Shetterly's
book of the same name, this movie looks at the amazing contributions of African-American women working at NASA during the Space Race. It stars Taraji P. Henson, Octavia Spencer, Janelle Monae, and Kevin Costner.
A Dog's Purpose
January 27
Based on the book by
W. Bruce Cameron
, this movie follows a dog through several lives as he searches for his purpose. It stars Bradley Cooper, Britt Robertson, and Dennis Quaid.
FEBRUARY RELEASES
I Am Not Your Negro
February 3
Based on
James Baldwin
's unfinished final manuscript, this documentary by Raoul Peck delves into the legacy of Malcolm X, Martin Luther King Jr., and Medgar Evers and examines question of what it means to be black in America. It's narrated by Samuel L. Jackson.
Tulip Fever
February 24
Set in 17th century Amsterdam, this romance features lovers who gamble on the booming (or blooming) tulip market. Based on the book by
Deborah Moggach
, it stars Alicia Vikander, Christoph Waltz, Dane DeHaan, and Cara Delevingne.
MARCH RELEASES
Before I Fall
March 3
Based on popular YA author
Lauren Oliver
's debut, this story relives the last day of a young woman's life as she works to figure out the mystery of her death. It stars Zooey Deutch, Halston Sage, and Jennifer Beals.
T2: Trainspotting
March 3
Twenty years after the first Trainspotting, this movie, based on the book
Porno
by
Irvine Welsh
, follows Trainspotting's original characters. It stars Ewan McGregor, Robert Carlyle, and Johnny Lee Miller
Wilson
March 24
Based on the graphic novel by
Daniel Clowes
(who also brought us Ghost World), Wilson is about an opinionated middled-aged loner and his quest for human connection. It stars Woody Harrelson, Judy Greer, and Laura Dern.
Ghost in the Shell
March 31
This movie is based on the internally acclaimed popular manga and anime franchise by
Masamune Shirow
. In this futuristic tale, a cyborg policewoman works to track down an infamous hacker. It stars Scarlett Johansson and Michael Pitt.
The Zookeeper's Wife
March 31
Based on the bestseller by
Diane Ackerman
, the film tells the true story of Polish zookeepers who helped save hundreds of people during the Nazi invasion. It stars Jessica Chastain and Daniel Bruhl.
APRIL RELEASES
Wonder
April 7
Based on beloved book by
R.J. Palacio
, Wonder is a heartwarming story of a young boy with a facial deformity who works to convince his new classmates he's one of them. It stars Room's Jacob Tremblay and Julia Roberts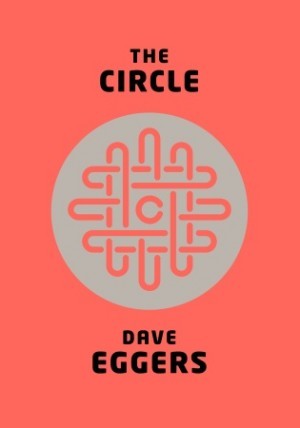 The Circle
April 28
Based on the book by
Dave Eggers
, this thriller follows a young woman who goes to work at the world's most powerful internet company. It stars Emma Watson, Tom Hanks, and John Boyega.
Which films are you looking forward to? Discover more at our Books to Film page.

Comments
Showing 1-50 of 67
(67 new)
back to top