News and Interviews
Time to Vote! Announcing the Nominees of the 2015 Goodreads Choice Awards!
Posted by Jessica on November 2, 2015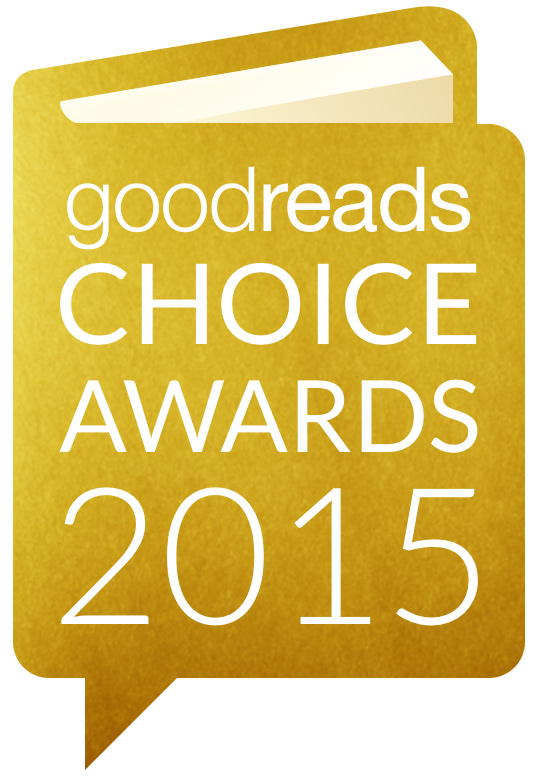 Vote now in the Opening Round! »
Bust out your black-tie finery, because we're unfurling the red carpet for the nominees of the 2015 Goodreads Choice Awards! All year long, you've added your reviews to Goodreads, sharing the work of favorite authors and raving about newly discovered gems, and now we've funneled all that reading excitement into our list of Opening Round nominees!
We analyzed statistics from the hundreds of millions of books added, rated, and reviewed on Goodreads this year to select 15 worthy nominees in 20 categories, including Best Fiction, Best Fantasy, Best Memoir, and Best Young Adult Fiction. And we also accept write-in votes during the Opening Round so you can vote for exactly the book you want!
A huge congratulations to all of our nominees! Who will you be rooting for? We've got some interesting match-ups to keep an eye on this year. Newcomer bestseller The Girl on the Train is up against books from perennial favorites like Stephen King and David Baldacci in Best Mystery & Thriller. E.L. James's Fifty Shades follow-up Grey is facing some heated competition in Best Romance from Sylvia Day and Colleen Hoover. Best Historical Fiction is packed with strong contenders, including Kristin Hannah, Kate Atkinson, Paula McLain, and Alice Hoffman. Can Internet darling Felicia Day take down TV darling Mindy Kaling in Best Humor? How will Aziz Ansari fare against Ta-Nehisi Coates in Best Nonfiction? And how on earth will readers pick a winner in Best Young Adult Fantasy, where the ranks are stacked with Sarah J. Maas, Victoria Aveyard, Leigh Bardugo, and more?
Our 300 Opening Round nominees have a combined average rating of 4.17 and have been added on Goodreads more than 6.2 million times. Fun fact: We have five different author nominees named Robert, but one of them is a nom de plume (guess who!). And the record-holding author name this year is Sara(h), with 10 nominations!
You have three chances to vote. The Opening Round lasts until November 8. Vote now to make sure your favorite books make it into the Semifinals (November 10 - 15) and Finals (November 17 - 23).
Finally, as a special bonus, this year you can tell the world you voted with our shiny new "I Voted" banner. Just click the Facebook or Twitter icons after you vote to share your pick and this image.
Vote for the best books of 2015! »
Comments
Showing 1-50 of 152
(152 new)
back to top