Lily Ableman
Goodreads Author
Genre
Member Since
May 2012
URL
https://www.goodreads.com/whatever45678
Popular Answered Questions
* Note: these are all the books on Goodreads for this author. To add more,
click here
.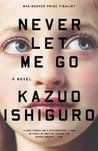 How to Promote YOUR book on Amazon
— 7525 members — last activity 11 hours, 32 min ago
Are YOU an author? If so I am sure you are aware of how hard it can be to market your book successfully. There is so much you can do on Amazon.com to
...more
Fairy Tales Eclectic
— 332 members — last activity Jun 26, 2018 03:13PM
Discovering, discussing and curating the best new fairy tales, fairy tale collections, fairy tale retellings, and fairy tale influences.
No comments have been added yet.