C.J. Stone
Goodreads Author
Born
in Birmingham, The United Kingdom
Website
Twitter
Genre
Member Since
November 2011
URL
https://www.goodreads.com/ChristopherJamesStone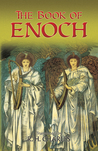 "The meaning of life is to find your gift. The purpose of life is to give it away."
Pablo Picasso

"Chris Stone writes from direct experience and from the heart, and this is a place of momentary magic, contradictions and unresolved mysteries, It is a welcome relief from the cock-sure commentators attempting to tell us what to think.

The Empire Of..." Read more of this review »

"I'm fairly uncertain about most things. I mean, I'd be an agnostic, only I can never quite make up my mind."
C.J. Stone

Kiss the Sky is a novel set against the backdrop of the free party and rave scene of the nineties.

It is written in the first person, in the present tense, and has an urgency and a vitality that makes it hard to put down.

Indeed, it is a measure of its ...more

"

OK Tim, I'm not trying to engage you in a huge debate on the relevance or otherwise of Marxist theory, just pointing out that the Labour Theory of Val

...more

"
More of C.J.'s books…
No comments have been added yet.