Dave Rudbarg
Goodreads Author
Born
January 29
Website
Twitter
Member Since
January 2010
* Note: these are all the books on Goodreads for this author. To add more,
click here
.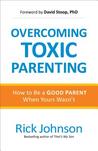 Dave

rated a book

it was amazing

At its best poetry has simplicity,power,and the ability to resonate,remind,and touch our hearts . This collection does that.

Dave

rated a book

it was amazing

Had the pleasure of attending a reading,and found the author and her work engaging ,authentic ,and one that has not generally been heard before- and thusly ,very much deserves to be so.

Dave

rated a book

really liked it

I wish I had read this book as a teenager. If you are someone who struggles in their relationship with money,you will find a very different context here.........
More of Dave's books…
No comments have been added yet.