Website
Member Since
December 2018
* Note: these are all the books on Goodreads for this author. To add more,
click here
.
Related News
Luster is the breathtaking and often hilarious debut from novelist Raven Leilani. The story follows Edie, a 23-year-old trying to find her way...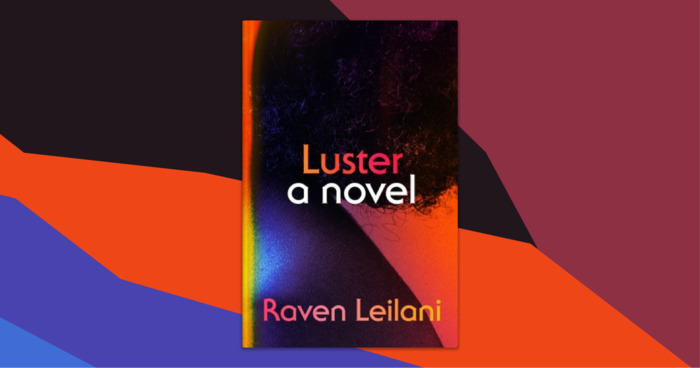 Myths and mayhem, the fantastical and the scientifically plausible, these are readers' most popular sci-fi and fantasy novels published in the...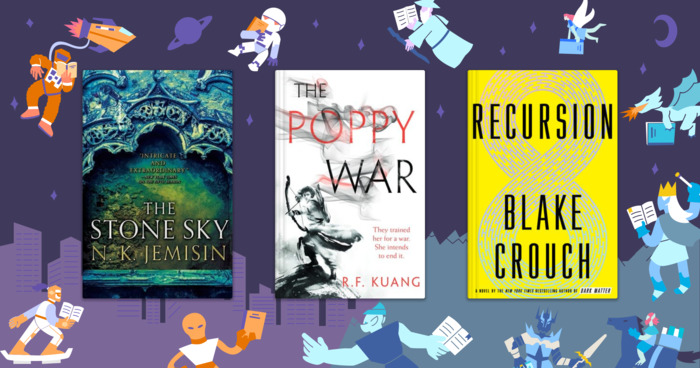 Because the Goodreads Editors love books just as much as our readers do, we decided to share some of the titles we can't stop talking...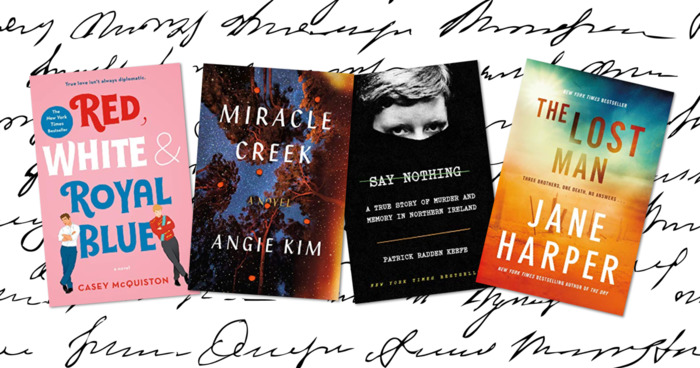 Polls
July book time! BEFORE YOU VOTE: Will you return to discuss the book you voted on? Voting and running is not cool, so don't do it please, for the sake of other participants. Now... what book would you like to discuss in July? (Read in June.) Happy voting!
*As always I recommend if any look good to you, go ahead and put them on hold at the library if available.*
Severance
by
Ling Ma
2019, 291 pages, 3.89 stars, Kindle $10.99, used staring at $7.99, at the library
"Candace Chen, a millennial drone self-sequestered in a Manhattan office tower, is devoted to routine. So she barely notices when a plague of biblical proportions sweeps New York. Then Shen Fever spreads. Families flee. Companies halt operations. The subways squeak to a halt. HSoon entirely alone, still unfevered, she photographs the eerie, abandoned city as the anonymous blogger NY Ghost.

Candace won't be able to make it on her own forever, though. Enter a group of survivors, led by the power-hungry IT tech Bob. They're traveling to a place called the Facility, where, Bob promises, they will have everything they need to start society anew. But Candace is carrying a secret she knows Bob will exploit. Should she escape from her rescuers?"
Earth Abides
by
George R. Stewart
1949, 345 pages, 3.96 stars, Kindle $9.99, used over $10, may be at the library
"A disease of unparalleled destructive force has sprung up almost simultaneously in every corner of the globe, all but destroying the human race. One survivor, strangely immune to the effects of the epidemic, ventures forward to experience a world without man. What he ultimately discovers will prove far more astonishing than anything he'd either dreaded or hoped for.'"
The Silence
by
Tim Lebbon
2015, 363 pages, 3.83 stars, Kindle $7.99, used starting at $7.99, may be at the library
"In the darkness of a vast cave system, cut off from the world for millennia, blind creatures hunt by sound. Then there is light, there are voices, and they feed... Swarming from their prison, they multiply and thrive. To scream, even to whisper, is to summon death.

Deaf for many years, Ally knows how to live in silence. Now, it is her family's only chance of survival. To leave their home, to shun others, to find a remote haven where they can sit out the plague. But will it ever end? And what kind of world will be left?"
A Clockwork Orange
by
Anthony Burgess
1962, 213 pages, 4 stars, Kindle $9, cheap used, at the library
"A vicious fifteen-year-old droog is the central character of this 1963 classic. In Anthony Burgess's nightmare vision of the future, where criminals take over after dark, the story is told by the central character, Alex, who talks in a brutal invented slang that brilliantly renders his and his friends' social pathology. A Clockwork Orange is a frightening fable about good and evil, and the meaning of human freedom. And when the state undertakes to reform Alex to 'redeem' him, the novel asks, 'At what cost?'"
More...
Topics Mentioning This Author
No comments have been added yet.