David Williams
Goodreads Author
Website
Twitter
Member Since
March 2012
Popular Answered Questions
David

rated a book

it was amazing

Simple, brilliant, and unflinching, this faithful graphic novelization of Orwell's classic story of the rise of authoritarianism could not be more effective. The style is bright and nursery-tale colorful, which adds a taut dissonance to the darkness

...more

It was, hmmm. Not a bad book, not at all. Just a little claustrophobically paced, in the "stuck in a dream about pointless meetings" sort of way. It's very, very much in the head of the protagonist, and also takes a long time getting beyond feeling l

...more

A great galumphing tall-tale memoir of a seven year episode in Mark Twain's life, this is, well, it's entertaining.

Well organized? No, not really. It veers and wobbles along, each vignette an intriguing insight into the era. Silver mining! Travel by ...more

I first read this a lifetime ago, back when I was younger than my children are now. I was, what, maybe 17, and I borrowed a collection of the original comics from a friend.

I remember enjoying it a great deal, in the "this blows my mind" sort of way. ...more

Listened to this one over a month of evenings, me tending the crackin' hearth as the wife knitted and puttered about on her phone.

O'Farrell's lovely, luscious prose paints a vivid picture of the eponymous Hamnet, his sister, their mother, and their l ...more

This very adult graphic novel serves up a dark, bitter tale of LA noir. Drunken screenwriters, predatory producers, murdered starlets, betrayals, more murders, commie blacklists, the whole shebang.

The art, tightly and vividly drawn and perfectly inke ...more

I knew exactly what I was in for when I picked this up. The Marx Brothers, zany, legendary, anarchic. Dali, brilliant, difficult, bizarre. The idea of a collaboration between the two, as Harpo and Salvador pitch a never-made script to MGM? Delightful

...more

Another classic from the dawn of sci fi, this one dating back to 1938.

It's...weird. On the one hand, the style of it is clearly from another era. The language, a tich stilted. The dialogue, a little clumsy and overformal. If you've read novella lengt ...more

A slight, slender volume, this collection of brief essays by Ms. Angelou is a quick and easy read.

It's casual, personal, and almost entirely unpretentious. She mocks herself, her foibles, her pride. She laughs about life. There's an essay about Oprah ...more

David

rated a book

it was amazing

Simple, stark, intense, and moving.

Having read Chaboute's delightful Park Bench, I simply had to snag this one. It's darker, a little more unsettling, as the story of a severely deformed man living alone in a lighthouse is told in spare black and whi ...more
More of David's books…
"It is hard to see who a person is, through all of those memories of who they were."
―
When the English Fall
"A wife makes a far better helpmate if you remember to ask her before doing something."
―
When the English Fall
Polls
What book would you like to discuss in February? Read anytime, discussion opens Feb 1st. To be considerate of others who participate, please do not vote unless you WILL return to discuss if your choice wins. Happy voting! Poll closes Dec 27th.
Please see the
original thread
, comment #1, or the list below the poll to investigate the options without voting. If you accidentally vote, there is a "change your vote" text link below the poll.
When the English Fall by David Williams
2017, 242 pages, 3.71 stars
$9.04 Kindle, cheap used paperback, at library
"When a catastrophic solar storm brings about the collapse of modern civilization, an Amish community in Pennsylvania is caught up in the devastating aftermath. Once-bright skies are now dark. Planes have plummeted to the ground. The systems of modern life have crumbled. With their stocked larders and stores of supplies, the Amish are unaffected at first. But as the English (the Amish name for all non-Amish people) become more and more desperate, they begin to invade Amish farms, taking whatever they want and unleashing unthinkable violence on the peaceable community.

Seen through the diary of an Amish farmer named Jacob as he tries to protect his family and his way of life, When the English Fall examines the idea of peace in the face of deadly chaos: Should members of a nonviolent society defy their beliefs and take up arms to defend themselves? And if they don't, can they survive?

David Williams's debut novel is a thoroughly engrossing look into the closed world of the Amish, as well as a thought-provoking examination of "civilization" and what remains if the center cannot hold."
It Can't Happen Here by Sinclair Lewis
1935, 380 pages, 3.77 stars
$1.99 Kindle, cheap used, at libraries
"The only one of Sinclair Lewis's later novels to match the power of Main Street, Babbitt, and Arrowsmith, It Can't Happen Here is a cautionary tale about the fragility of democracy, an alarming, eerily timeless look at how fascism could take hold in America. Written during the Great Depression when America was largely oblivious to Hitler's aggression, it juxtaposes sharp political satire with the chillingly realistic rise of a President who becomes a dictator to save the nation from welfare cheats, rampant promiscuity, crime, and a liberal press. Now finally back in print, It Can't Happen Here remains uniquely important, a shockingly prescient novel that's as fresh and contemporary as today's news."
Severance by Ling Ma
2018, 304 pages, 3.71 stars
$13.99 Kindle, from $17 for paper, might be at larger library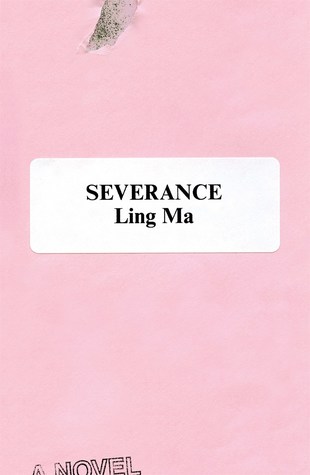 "An offbeat office novel turns apocalyptic satire as a young woman transforms from orphan to worker bee to survivor

Candace Chen, a millennial drone self-sequestered in a Manhattan office tower, is devoted to routine. With the recent passing of her Chinese immigrant parents, she's had her fill of uncertainty. She's content just to carry on: She goes to work, troubleshoots the teen-targeted Gemstone Bible, watches movies in a Greenpoint basement with her boyfriend.

So Candace barely notices when a plague of biblical proportions sweeps New York. Then Shen Fever spreads. Families flee. Companies halt operations. The subways squeak to a halt. Her bosses enlist her as part of a dwindling skeleton crew with a big end-date payoff. Soon entirely alone, still unfevered, she photographs the eerie, abandoned city as the anonymous blogger NY Ghost.

Candace won't be able to make it on her own forever, though. Enter a group of survivors, led by the power-hungry IT tech Bob. They're traveling to a place called the Facility, where, Bob promises, they will have everything they need to start society anew. But Candace is carrying a secret she knows Bob will exploit. Should she escape from her rescuers?

A send-up and takedown of the rituals, routines, and missed opportunities of contemporary life, Ling Ma's Severance is a moving family story, a quirky coming-of-adulthood tale, and a hilarious, deadpan satire. Most important, it's a heartfelt tribute to the connections that drive us to do more than survive."
Angelfall
by
Susan Ee
2012, 288 pages, 4.17 stars
$0.99 Kindle, cheap used, not at library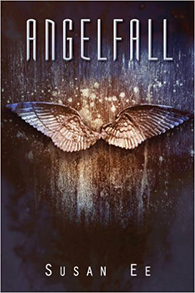 "It's been six weeks since angels of the apocalypse descended to demolish the modern world. Street gangs rule the day while fear and superstition rule the night. When warrior angels fly away with a helpless little girl, her seventeen-year-old sister Penryn will do anything to get her back.

Anything, including making a deal with an enemy angel.

Raffe is a warrior who lies broken and wingless on the street. After eons of fighting his own battles, he finds himself being rescued from a desperate situation by a half-starved teenage girl.

Traveling through a dark and twisted Northern California, they have only each other to rely on for survival. Together, they journey toward the angels' stronghold in San Francisco where she'll risk everything to rescue her sister and he'll put himself at the mercy of his greatest enemies for the chance to be made whole again."
Blackfish City by Sam J. Miller
2018, 3.63 stars, 336 pages
$9.99 Kindle, paperbacks around $6 used, should be at library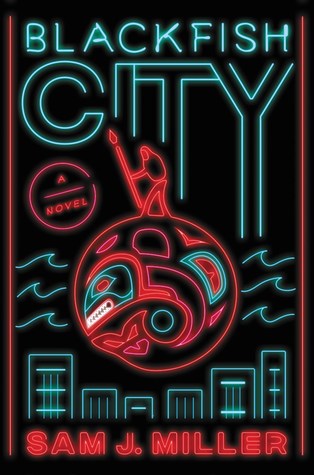 Click spoiler link for blurb.
"After the climate wars, a floating city is constructed in the Arctic Circle, a remarkable feat of mechanical and social engineering, complete with geothermal heating and sustainable energy. The city's denizens have become accustomed to a roughshod new way of living, however, the city is starting to fray along the edges—crime and corruption have set in, the contradictions of incredible wealth alongside direst poverty are spawning unrest, and a new disease called "the breaks" is ravaging the population.

When a strange new visitor arrives—a woman riding an orca, with a polar bear at her side—the city is entranced. The "orcamancer," as she's known, very subtly brings together four people—each living on the periphery—to stage unprecedented acts of resistance. By banding together to save their city before it crumbles under the weight of its own decay, they will learn shocking truths about themselves.

Blackfish City is a remarkably urgent—and ultimately very hopeful—novel about political corruption, organized crime, technology run amok, the consequences of climate change, gender identity, and the unifying power of human connection."
More...
Topics Mentioning This Author
No comments have been added yet.