Genevieve Iseult Eldredge
Goodreads Author
Born
December 19
Website
Twitter
Genre
Member Since
April 2010
URL
https://www.goodreads.com/GirlyEngine
Popular Answered Questions
* Note: these are all the books on Goodreads for this author. To add more,
click here
.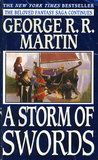 Goodreads Librarians Group
— 75802 members — last activity 5 minutes ago
A place where all Goodreads members can work together to improve the Goodreads book catalog. Non-librarians are welcome to join the group as well, to
...more
Seton Hill Writers
— 123 members — last activity Jan 18, 2016 06:19AM
Meet writers who are affiliated with Seton Hill University's Writing Popular Fiction MFA program.
Goodreads Author Feedback Group
— 10212 members — last activity 14 hours, 3 min ago
This is the official group for authors to give Goodreads feedback about the site. Share your thoughts and questions about the Goodreads Author Program
...more
No comments have been added yet.