Steven Brown
Goodreads Author
Website
Member Since
January 2017
Popular Answered Questions
Related News
When it comes to irresistible series, the YA world has you covered. There's no shortage of heroic teens ready to rebel aga...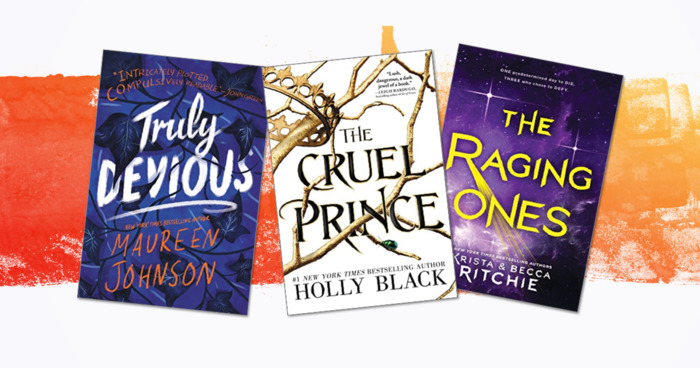 "A Fantastically Fun Read

As a lifelong fan of the original Peter Pan story, I was unsure whether I would enjoy a different take on my beloved classic--but The Wendy proved captured me from the start and had me reading way too late at night. Amazing he" Read more of this review »

"The story is set in 1874/75 and starts out in Philadelphia and
crosses into the Wyoming Bad Lands.
Inspired by the actual rivalry between paleontologist: Othniel Charles Marsh
and Edward Drinker Cope, the story is an unusual Western with dinosaurs.
The " Read more of this review »

"Set in 1790, Sky and Brown's fantasy improve Berry's classic by strengthening Wendy, and giving her a an amazing adventure."

"Beginning in 1783, London, Wendy Darling is introduced as an orphan.
By 1789, Wendy is sixteen and still determined to become a naval captain.
Sky and Brown's fantasy expands J.M. Berry's classic.
An amazing introduction to a new series." Read more of this review »

What should I read next? I'm having the hardest time deciding because I want to read literally EVERYTHING. These are my top 4:




The second thing one noticed, to be sure, was the steel hook that had taken the place of his right hand. But make no mistake about it, even this unusual appurtenance could not upstage the hair.

she understood that some people will gossip about things they ought not to worry over at all, that this is just "how things are," and that the best thing to do about it is simply to avoid the situation altogether. Which can usually be managed by sneaking around and doing what you wanted to do in the first place, just with less attention.
More of Steven's books…
Polls for Our Souls
— 8592 members — last activity 2 hours, 30 min ago
Create polls and have people in the group vote on them! Only join this group if you don't mind getting an occasional poll invite. Each individual shou
...more
date
newest »
back to top