Steven Brown
Goodreads Author
Website
Member Since
January 2017
Popular Answered Questions
Related News
When it comes to irresistible series, the YA world has you covered. There's no shortage of heroic teens ready to rebel...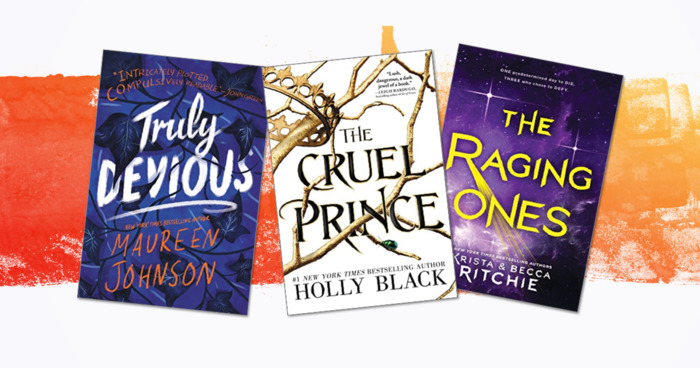 "You might lose me, to be sure, but one can never lose oneself. The very idea is ridiculous. I'm always right where I am!"

"Not enough Peter to make it enjoyable, Hook and Wendy makes this unnecessarily serious and a bit boring. I was glad to see Tigerlilja and Vegard again, and Charming is just adorable. It was unexpected what happened with Blackheart and I want to know " Read more of this review »

" This series is an excellent retelling of Peter Pan! A little slow at times, but an overall great story with a lot of excitement and wonder.

Some Thoughts:
The authors have managed to craft a story that incorporates all the things I love about t" Read more of this review »

"The First Day of Spring is a terrifying and compulsive thriller about a twisted, disturbing and seemingly psychopathic child. Meet Chrissie. Chrissie is eight and she has a secret: she has just killed a boy. The feeling made her belly fizz like soda " Read more of this review »

Which COVID vaccine would you get?




Steven Brown

added a status update: Due to complications that arose during the pandemic, The Captain won't be available for sale until December. As readers ourselves, we know what it feels like to be excited about a book and see the publication date get pushed back. We're truly sorry, and we hope when it arrives this holiday season, it will be everything you've been waiting for and more.

I will try to do a review later. I love these characters and this world and it felt so good to spend time there again. This book was brilliant! I wanted more pages, but honestly I think we all do when we love the story.

"

It was very clever writing, expressing your excitement. :-) I am actually in the middle of reading one and writing another but had to put them on hold

...more

"
More of Steven's books…
Polls for Our Souls
— 9384 members — last activity 3 hours, 57 min ago
Create polls and have people in the group vote on them! Only join this group if you don't mind getting an occasional poll invite. Each individual shou
...more
date
newest »
back to top