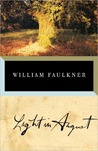 progress:
(75%)
"I'm not sure I'm really a huge pratchett fan, it seems so British to me. I'm trying to understand though."
—
May 05, 2014 09:11PM

"The truth is that the world is full of dragons, and none of us are as powerful or cool as we'd like to be. And that sucks. But when you're confronted with that fact, you can either crawl into a hole and quit, or you can get out there, take off your shoes, and Bilbo it up."
―
Patrick Rothfuss
Silver Lake Book Club
— 8 members — last activity Dec 05, 2017 02:08PM
Meets once a month in Silver Lake.