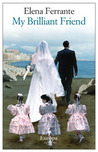 See all 5 books that Eric is reading…
Listened to the audiobook of this and it didn't grab me. Probably not the book's fault

Forgot to put this into goodreads back when I read it

I stopped about halfway through, having lost hope that anything was going to happen. Advice to authors: have things happen in your books. The cover looks nice though.

Many tasty sentences. Second half made up for the first half

"Liked the story and the main character!

However I think junior fiction just isn't for me. I need some adults, for god's sake, and for the author to show and not tell. "

I read this sucker in one day, which is is mostly a compliment. Enjoyed it, liked the characters, and worth the near-zero effort to read it, certainly. The outfits people wear are a major concern of the narration, but that's chicks I guess.

Reread it ...more

Moves right along like The Martian, but subject matter is less epic. Okay writing. I like the hard SF though.

3.5 stars. Interesting structure. My short attention span made it hard to follow characters across chapters even though the book is generally very readable

Second read, in honor of the recently departed author and because I had it in my bookcase and was tired of long shitty books. But this one was pretty good. Since it deals in gender issues, albeit very forward-thinkingly, it's already dated in spots h

...more

Actually pretty good by LL standards, in terms of some small mystery in the course of the plot. Pretty sure he picks titles out of a hat.
More of Eric's books…
Eric's 2017 Year in Books
Take a look at Eric's Year in Books. The good, the bad, the long, the short—it's all here.
Polls voted on by Eric
Lists liked by Eric