POTUS Bios
1

Washington: A Life




by




2

Truman




by




3

The Years of Lyndon Johnson Set: The Path to Power; Means of Ascent; Master of the Senate; The Passage of Power




by




4

A. Lincoln




by




5

FDR




by




6

An Unfinished Life: John F. Kennedy, 1917-1963




by




7

Lone Star Rising: Vol. 1: Lyndon Johnson and His Times, 1908-1960




by




8

Flawed Giant: Lyndon Johnson and His Times 1961-1973




by




9

Woodrow Wilson: A Biography




by




10

Eisenhower in War and Peace




by




11

A Thousand Days: John F. Kennedy in the White House




by




12

John Adams, Vol. I, 1735-1784 & Vol. 2, 1784-1826




by




13

Jefferson the Virginian




by




14

Jefferson and the Rights of Man




by




15

Jefferson and the Ordeal of Liberty




by




16

Jefferson the President: First Term, 1801-1805




by




17

The Life of Andrew Jackson




by




18

Before the Trumpet: Young Franklin Roosevelt, 1882-1905




by




19

The Rise of Theodore Roosevelt




by




20

Mornings on Horseback: The Story of an Extraordinary Family, a Vanished Way of Life, and the Unique Child Who Became Theodore Roosevelt




by




21

Theodore Roosevelt




by




22

Theodore Rex




by



22 books · 3 voters · list created January 19th, 2017 by
Sam Krishna
.
Like
Lists are re-scored approximately every 5 minutes.
People Who Voted On This List (3)
No comments have been added yet.
Related News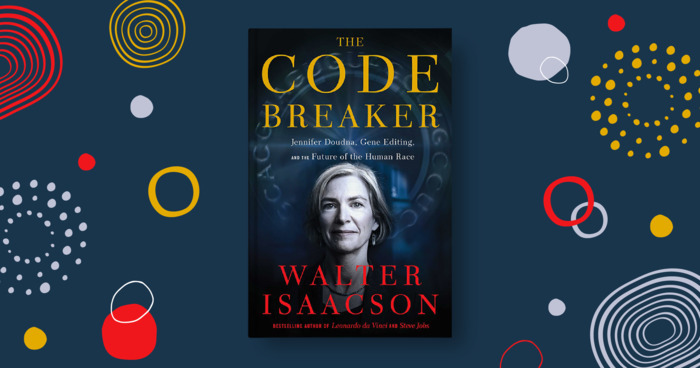 Walter Isaacson, it's safe to say, is not afraid of tackling the really big topics. In 2011, he wrote about our ubiquitous computer culture...
Anyone can add books to this list.