News and Interviews
Debut Author Snapshot: Krysten Ritter
Posted by Goodreads on October 30, 2017
In her literary debut, actress Krysten Ritter, known for her roles as Marvel's Jessica Jones on Netflix and the lead in Don't Trust the B---- in Apartment 23, gives us a psychological thriller that twists small-town suspense with corporate intrigue in Bonfire. We asked Ritter to share her literary influences as well as some of her favorite reads.

"I've always been fascinated by the stories of strong, powerful, complicated women, and I love more than anything getting inside the head of a character with layers and gray areas and contradictions. As a teenager, I carried around dog-eared copies of Girl, Interrupted and The Bell Jar. These still sit on my bookshelves in Brooklyn, having moved all over the world with me with the rest of my belongings, which, until recently, would all fit into just a few boxes. I've added some of my new favorite books featuring complicated women to the pile as well, including Sharp Objects by Gillian Flynn, Just Kids by Patti Smith, and, starring maybe the messiest of female protagonists, The Girl on the Train by Paula Hawkins.

I've been writing since I was a kid. I was an only child until I was a teenager, and I spent hours alone making up stories on my parents' vast property in rural Pennsylvania, with our family cows as my audience. I've written TV pilots and screenplays, but writing a book is an entirely different thing. The idea was daunting and exciting all at once.

After the first season of Jessica Jones, I found myself home on a break after months of shooting, and I was looking at my bookshelf. I spent my first days home reading, rereading, putting information back into my brain and body. After spending so much of myself on Jessica Jones…I find reading a good book to be a palate cleanser, a way to fill up the creative gas tank. When I saw all of the women there on my bookshelf, the brilliant authors and complicated female protagonists, I felt the tiniest inkling in the back of my mind: 'Maybe I can write one, too.'

One morning not too long afterward, I found myself sitting in bed with my laptop, a blank Word document open in front of me. I started thinking about things that had haunted me. Images that stuck in my mind from my life or my observations or my imagination. Images that I found both fascinating and horrifying. I found myself getting that feeling I'd always had in the middle of a good, scary book—that stomach-fluttering feeling of excitement and delicious fear.

As I stared at my computer, for some reason I kept picturing the bonfires where I used to spend almost every Friday night in high school. I could smell the smoke and see the silhouettes of the boys I liked. I could see the empty rolling hills of rural America where I grew up and the intoxicating bright flames of a bonfire flickering against that almost desolate backdrop. I typed something into the blank document. It was all I had, but I knew, like the spark of a fire taking to wood, that something was growing in my mind. I wrote: 'Title: BONFIRE.'"

Here Ritter shares some of her favorite novels:


The Westing Game by Ellen Raskin
"This is the first real mystery I ever read. I remember the feeling I had after reading it for the first time more than anything: the thrilling spark of a story unfolding, unexpected twists and turns keeping me turning the pages."
Sharp Objects by Gillian Flynn
"Gillian Flynn is one of my favorite authors, and this dark, twisted story features a complicated protagonist's return home, culminating in a truly shocking ending that I'm still thinking about."
Just Kids by Patti Smith
"Patti Smith is a true rock icon, and her beautifully written memoir captures a few seminal years in her life living in New York City and her relationship with the photographer Robert Maplethorpe. I felt transported to the streets of the West Village and the Chelsea Hotel. She succeeds in capturing an amazing time in music and culture, especially in New York."
Girl, Interrupted by Susanna Kaysen
"This raw, intimate memoir follows the author's experiences in a psychiatric hospital in the 1960s and paints vivid portraits of the other patients, all struggling with their individual demons."
Eleanor Oliphant Is Completely Fine by Gail Honeyman
"I have been recommending this book to anyone who will listen because Eleanor is such an endearing and memorable character at the center of a warm, funny, yet not overly sentimental read."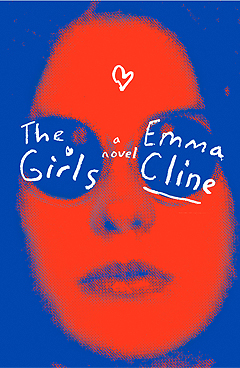 The Girls by Emma Cline
"California in the '60s comes alive in this novel as we follow a young woman looking for adventure and community—and finding a potentially dangerous combination of both."
date
newest »
back to top