News and Interviews
Good Minds Suggest: Robin Sloan's Favorite San Francisco Books
Posted by Goodreads on September 1, 2017
Author Robin Sloan is a Midwesterner by birth who made his way from Michigan to San Francisco, where he worked at the intersection of media and tech, toiling at companies including Twitter, before he started writing fiction set in the City by the Bay.

In his 2012 debut novel, Mr. Penumbra's 24-Hour Bookstore, a San Francisco tech worker whose prospects are downsized with the Great Recession finds himself working at a mysterious bookstore.

Sloan returns readers to San Francisco in his latest novel, Sourdough. Lois Clary is a talented young programmer from Michigan who finds her way to the Golden State and into the weird world of food that waits there. Lois' life is a swirl of tech company workaholics, food, microbes…and a possibly sentient sourdough starter. You know, the usual.

"The San Francisco Bay Area is the forever boomtown, always convulsed by some new wealth, fascinated by some new cult. It's an engrossing place to live, and it looms prominently (and/or weirdly) in pop culture; for a writer, that's an appealing and useful combination," says Sloan. Here are a few of his favorite Bay Area books: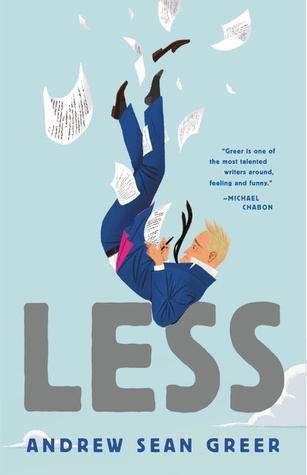 Less by Andrew Sean Greer
"Can it be a San Francisco book if it hardly takes place in San Francisco? Absolutely. Greer's protagonist, the maybe-kinda-failed novelist Arthur Less, longtime resident of the Vulcan Steps, is an avatar of the city that is not all Facebook employees: a throwback, maybe, but also an ideal companion."
Close to the Machine by Ellen Ullman
"Sometimes I dream of setting up a stall at the San Francisco airport and pressing Ullman's book into the hands of every young person arriving to work in the tech industry. This is the memoir of a programmer in the city in the 1990s, sharp and observant, a little bit ornery. It's an essential chronicle of a time and a place—and a kind of experience—that's recorded almost nowhere else."
Tales of the Fish Patrol by Jack London
"This odd book—a Jack London deep cut, to say the least—is goofy and rollicking, and if its assumptions about the world circa 1905 sometimes make you cringe, the discomfort might be worth it for the reminder that (a) the world is weird, and (b) it has always been changing, and (c) there really was such a thing as an oyster pirate."
A Working Theory of Love by Scott Hutchins
"It's clear now, several years after this novel's publication, that Hutchins was way ahead of the curve. His protagonist is mired deep in an artificial intelligence project that blends Silicon Valley technology with personal history in a way that's totally original and completely captivating. This book is one of the great portraits of early 21st-century San Francisco."
River of Shadows by Rebecca Solnit
"The Bay Area's contributions to media are systematically underrated; the shape of modern visual culture owes as much to the Bay Area as to Hollywood, going back as far as the 1910s. Solnit's history gives us the supreme San Francisco weirdo, Eadweard Muybridge, and the origin of the moving image."
date
newest »
back to top