News and Interviews
Luvvie Ajayi's Books for Friends Who Need to Do Better
Posted by Cybil on December 1, 2016
Luvvie Ajayi
is an award-winning writer, pop culture critic, and professional troublemaker who thrives at the intersection of comedy, technology, and activism.
Her book
I'm Judging You: The Do-Better Manual
is a Goodreads Choice Awards finalist for humor and it debuted No. 5 on the New York Times best-seller list.
She's also earned legions of fans through her blog
Awesomely Luvvie
, because she says what you're thinking but what you dare not say because you have a filter and a job to protect. In our minds, that makes her a perfect person to turn to for buying books for our friends.
Below are the five books she recommends: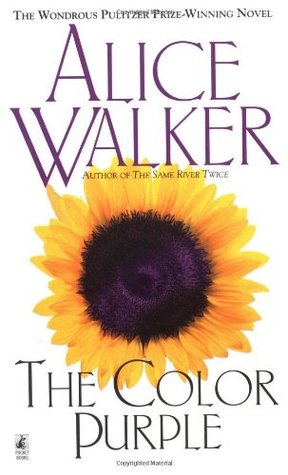 The Color Purple by Alice Walker
"Before the movie was the book, and Alice Walker's story about sisters named Celie and Nettie stays on my heart. From their painful beginnings to the power of sisterhood that carried them through. This is a classic, and I always go back to it."
Sula by Toni Morrison
"This is one of my favorite books ever, and it's about a woman of the same name. She's a chaos bringer and everywhere she goes, bad news goes along with her. But Sula has a purpose."
The Broke Diaries by Angela Nissel
"This is the first book I ever read that made me laugh out loud in public. It's the struggles of a college student so broke that one day, she finds A grit (not GRITS) in her cupboard. This book inspired me to be a humorist."
Americanah by Chimamanda Adichie
"In this book, I felt like I was reading my story. As someone who was born and bred in Nigeria, I completely connected to the story of Ifemelu, and her migration to the United States. It's a beautiful love story wrapped in apt cultural analysis."
Year of Yes by Shonda Rhimes
"I got on a flight and cracked this book open and was finished when I landed in my destination. There is courage required to be willing to fail, just by saying yes to the things that scare us the most. This book is packed with vulnerability and gives so much heart."
Need more ideas? Check out our full Goodreads Gift Guide!
Comments
Showing 1-1 of 1
(1 new)
date
newest »
back to top