News and Interviews
Announcing the Winners of the 2015 Goodreads Choice Awards!
Posted by Jessica on November 30, 2015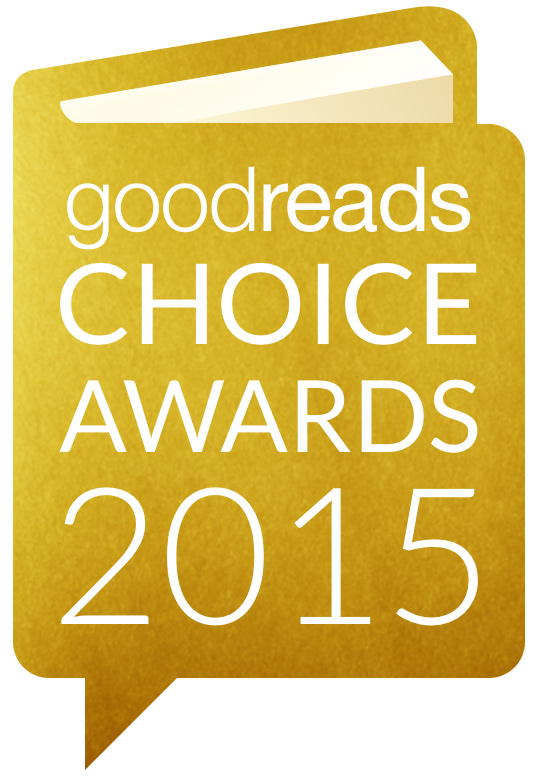 The votes are in! More than 3 million votes were cast in the 7th annual Goodreads Choice Awards! Readers rallied to support their favorite books, voting for more than 20,000 different books in the Opening Round, and now just one winner in each of 20 categories remains. Congratulations to the best books of the year!
View the champions & runners-up in 20 categories »
The biggest publishing surprise of 2015, Go Set a Watchman, takes home the top honors in Best Fiction—a testament to the great love readers have for To Kill a Mockingbird's legacy. And the biggest publishing success of 2015, mega-bestseller The Girl on the Train, won Best Mystery & Thriller in a landslide, taking out both Stephen King and J.K. Rowling. Not to be missed, one of 2015's top-rated books, World War II saga The Nightingale, won handily in Best Historical Fiction.
We all must be seeking love, or at least needing to laugh about it, because voters chose Aziz Ansari's dissection of 21st-century dating, Modern Romance, as Best Nonfiction. He's joined by another comedian winner in Best Humor, where Mindy Kaling takes the prize for her essay collection, Why Not Me?. This year's Choice Awards saw a robust crop of books by YouTubers in multiple categories, and voters crowned 23-year-old video star Connor Franta a winner in Best Memoir & Autobiography for his book A Work in Progress. The newcomer earned his stripes alongside long-time reader favorite Erik Larson, who took first place in Best History & Biography for Dead Wake: The Last Crossing of the Lusitania.
In Best Romance, it took fan favorite Colleen Hoover, author of Confess, to upset 2012 Choice Winner E.L. James. But repeat winners reigned supreme in Best Fantasy and Best Science Fiction, where Neil Gaiman's Trigger Warning and Pierce Brown's Golden Son each delivered a win. And after multiple nominations for their respective series, Dean Koontz won for Saint Odd in Best Horror and Brian K. Vaughan earned first place for Saga, Volume 4 in Best Graphic Novels & Comics.
Age is just a number. The winners of the Young Adult and Children's categories all have major crossover appeal. All the Bright Places tops the list in Best Young Adult Fiction; the latest book in the Throne of Glass series, Queen of Shadows, edged out strong competition in Best Young Adult Fantasy & Science Fiction; and another Young Adult Fantasy contender, Red Queen, pulled out a win over in Best Debut Goodreads Author. Voters couldn't contain their excitement for Rick Riordan's new series starter The Sword of Summer (Magnus Chase and the Gods of Asgard #1), making this year's prize in Best Middle Grade & Children's his fifth consecutive win! And finally The Day the Crayons Came Home keeps everyone smiling as the winner of Best Picture Books.
Other winners include Beneath the Surface: Killer Whales, SeaWorld, and the Truth Beyond Blackfish for Best Science & Technology, The Pioneer Woman Cooks: Dinnertime for Best Food & Cookbooks, and The Dogs I Have Kissed for Best Poetry.
How many of the winners and runners-up have you read? Check out the full vote breakdown for the top 400 nominees across 20 categories, and start packing your want-to-read list with award-winners!
Congratulations to our winners! »
Comments
Showing 1-50 of 119
(119 new)
back to top