News and Interviews
Will I Like This? New Book Page on Goodreads iOS App Has the Answer
Posted by Libby on October 20, 2015
Own an iPhone or iPad? Now it's even easier to decide if you'll like a book (or not) with the redesigned book pages on the
Goodreads iOS app
!
Updated design
Get ready for a gorgeous new design that makes the book cover the star of the page. Each page now has a simple, clean look that makes it easier than ever to shelve, rate and review your latest book.
Jump right into the next book
Binge watching has nothing on binge reading! What's the first thing you want to do when you finish an amazing story? Find more by your new favorite author, of course! Now, when you go to the book page to rate the book you've just read, we help you keep your book binge going by showing you the next books in the series, more books by the same author, and similar books that Goodreads members also enjoyed.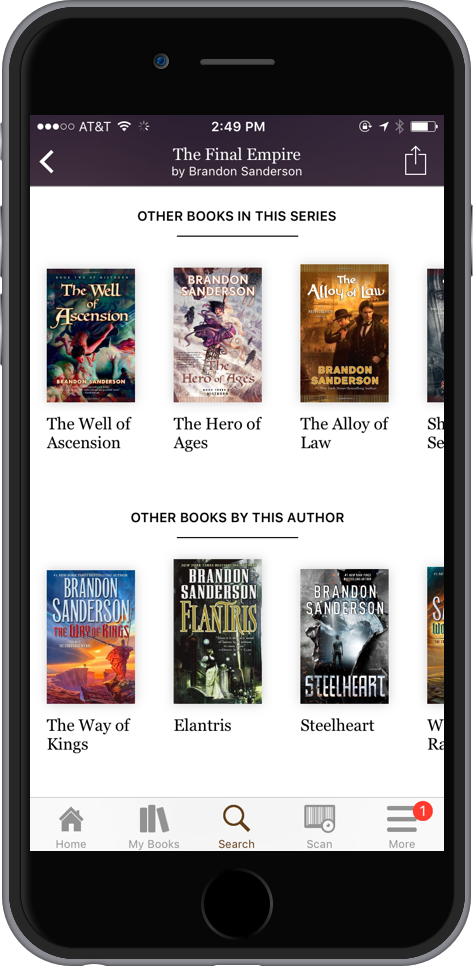 Find out what people are saying
Whether you're trying to decide what to pick up next or you've just finished a book and can't wait to hear what others thought, reading reviews is the perfect way to dive deeper into the reading experience. Want to hear both sides of the story? We've made it easy to see reviews broken down by the star ratings it has received from the Goodreads community—or just from your friends. With a tap of the star rating, you can see all of the one star reviews for that book you worry may not live up to its hype, and even better, you can dive into all the five star reviews for that 800 page epic that's been sitting on your to-read shelf. Reading inspiration at its best!
Editions Matter
Keeping track of which edition of a book you've read is important. Did you read the first edition of A Game of Thrones in 1997, the TV tie-in edition when the series came out, or the Kindle e-book? The right edition with the right cover and page count matters so we've included the ability to switch editions directly via the book page in the app. The choice is yours.
These are just a few of the enhancements you'll find on the book page. Download the updated app from the
iTunes App Store today
and let us know what
you're
most excited about!
Comments
Showing 1-50 of 102
(102 new)
back to top