Goodreads Blog
Getting the Word Out: How to Approach Book Marketing to Actually Reach Readers - Part II
Posted by Cynthia on March 6, 2018
As we're getting ready to talk about book promotion for writers at the
AWP Conference
, we asked our panelists to share their thoughts and tips ahead of time. Find the first part of the series
here
, where we asked a publisher and agent to share their advice about acting authentically on social media and building networks and communities.
In the second part of our two-part series, learn how to work with your publicist and why it's important to take care of yourself above everything else while promoting your book.
Melissa Febos, author of Abandon Me
"Keep a list of ideas for potential essays, Op-Eds, or short stories that are related to your book, and start drafting them at least six months before your book's publication date, preferably longer. The lead time for print magazines is long, and you might have to submit to a long list of online venues before you find the right one. Ideally, you'll place a few things leading up to your book's publication, and few after it. The more time you have to do this, the better.
Share your good news (within reason)! I often hear debut authors, especially women, expressing hesitation or embarrassment about sharing their rave reviews, interviews, whatever. It's important! We toil for years and years to write our books and they deserve the best chance to be celebrated. It's not only acceptable but necessary to celebrate our successes, which are often very far between. It's good to model that for other writers. That said, everyone does know the friend who posts so many times per day that you have to mute them on social media until their book excitement passes. Be judicious and conscientious about not churning out ceaseless self-congratulations. There is a threshold.
Don't say yes to everything! It's okay to say no. It's important to say no. A lot is asked of writers when their books are published. It's tempting to try and do it all. But, you can't. You do not have endless resources of energy and must weigh the value of time spent against potential benefits.
So, consider each yes. Is there a built-in audience? Good. Will it reach a different audience for your work than you already have access to? Good. Does it sound like fun? Good. Getting burnt out is bad for your book. It makes for lackluster stage presence and interviews. Better to do fewer things and do them enthusiastically and well. You are your most valuable resource. Take good care."
Melissa Febos is the author of the memoir, Whip Smart, the essay collection, Abandon Me, and a forthcoming second essay collection, Girlhood. She serves on the Board of VIDA: Women in Literary Arts, and is Assistant Professor of Creative Writing at Monmouth University and MFA faculty at the Bennington Writing Seminars.
Jessica Greer, Publicity Director at Other Press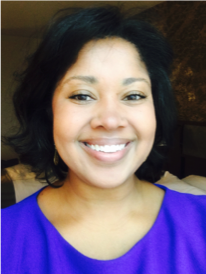 "Collaborate with your publicist to aggressively pursue those 'off the book review page' opportunities to find alternative ways to generate buzz and exposure. Share ideas for your campaign with your publicist as well as relevant media contacts you're acquainted with that might be willing to help generate attention for your book. Work with your publicist to tease out the main ground your book covers, especially those points that connect to topics that are a part of a larger national or cultural discussion. It's always beneficial to think of the niche audiences and start building interest at a grassroots level.
Reinforcement across multiple platforms is key. The more active you are in leveraging your own network - among acquaintances, on your social media accounts, through your website - the better.
In cases where events are pursued as a part of a campaign, work with your publicist to be as strategic as possible in your efforts, by taking advantage of your already established connections with various literary communities and or engaging with local venues and bookstores that work hard to promote their events among their constituencies."
Jessica Greer currently serves as Publicity Director at Other Press. Named a 2017 Publishers Weekly Star Watch Honoree, Jessica crafts and executes media campaigns for a wide range of titles, from NBCC Award-Winner Sarah Bakewell's New York Times bestselling At the Existentialist Cafe, named a New York Times Book Review 'Top Ten Book' of 2016, to Algerian journalist Kamel Daoud's breakthrough novel The Meursault Investigation, praised by NPR's 'Fresh Air' as a, "…tour de force…". She is a graduate from UPENN and is passionate about generating buzz for the books she loves.
Missed the first part of this series, which includes advice from an agent and a publisher? Find it here.
Heading to the
AWP writers conference
in Tampa, Florida? Join the panel,
Getting the Word Out
to learn about book marketing and promotion on Saturday, March 10.
Panelists include Johnny Temple, publisher of Akashic Books; Lisa Grubka, agent at Fletcher and Company; Jessica Greer, Publicity Director at Other Press; and Melissa Febos, author of Abandon Me. The panel will be moderated by Cynthia Shannon, Marketing Specialist at Goodreads. See the event details
here.
Next: Getting the Word Out: How to Approach Book Marketing to Actually Reach Readers - Part I
You might also like:
What Authors Should Know About Joining the Goodreads Author Program
Goodreads Authors can subscribe to the Monthly Author Newsletter by editing their
account settings.
Not a Goodreads Author yet? Learn about the Goodreads Author Program
here.
Comments
Showing 1-50 of 206
(206 new)
back to top