J.R. Barker
Goodreads Author
Born
in The United Kingdom
Website
Twitter
Genre
Influences
Member Since
January 2012
* Note: these are all the books on Goodreads for this author. To add more,
click here
.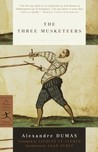 I just 'love' Herriot's tales, they are funny, sad, fascinating, insightful and quirky. I really need to collect all his books again.

When I read the blurb I thought that perhaps this book wasn't for me, and then I started to read it.
It hooked me in from the beginning and didn't let go until the end.

I wondered if I would be able to admit to reading this on a public forum, but luckily it wasn't as riske' as I feared it might be and so I was a) able to finish reading it and b) able to admit reading it.

It was what I'd hoped for, the story of a guy ...more

"Is there anything this author can't do? I mean, really, taking an idea of a young woman who wants to become a magician and turning it into a novel that holds the reader's attention until the last page is no easy task! I love Boris' books. From the..." Read more of this review »

Ok, so in my last book review (Tess of the Durbervilles) I had a mini rant about how I don't do romance.
Well, I read this and it turns out that what I don't like about romance is the ooey gooey stuff. There is no ooey gooey in this, although there ar ...more

I almost didn't finish this, the first three quarters were largely descriptions of how Tess's eyes were so soulful, and the shape/ colour of her mouth, also there seemed to be a lot of dew clinging to faces and hair, and many, many scenes of lamentin

...more
More of J.R.'s books…
Topics Mentioning This Author
No comments have been added yet.