Emma Lord
Goodreads Author
Born
July 09
Website
Twitter
Genre
Member Since
April 2014
* Note: these are all the books on Goodreads for this author. To add more,
click here
.
Emma Lord hasn't written any blog posts yet.
Related News
While we don't have any actual science to back this up, experience suggests that the most voracious readers on Earth are YA readers. It's...
  As dedicated readers already know, some of the best and most innovative stories on the shelves come from the constantly evolving realm of...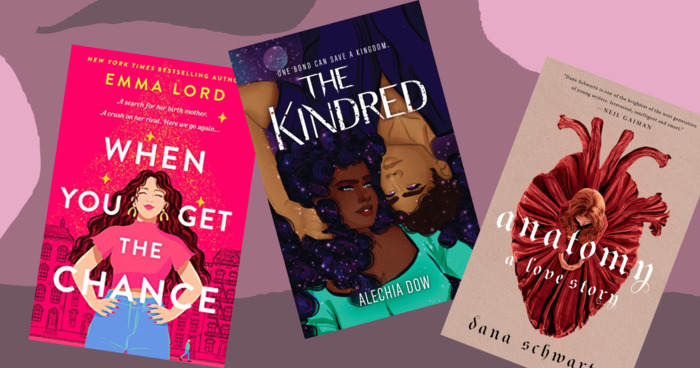 New kids on the writing block? Not a problem for young adult publishing, which is always on the lookout for hit first-time writers and...
Oof, my HEART. This book is unlike anything I've ever read — heartfelt and brutally honest and romantic, just a messy, beautiful coming of age for both characters full of striking introspection that often made me pause to reread and turn the words ov

...more

"Erin Hahn's Never Saw You Coming is a balm of comfort. Readers will find fall in love with the refreshing honesty of Meg and Micah, two teens who are heartbreakingly genuine in their struggles as they navigate a story that deals with questioning reli" Read more of this review »

"I think you should read it ;)"

This book absolutely FLOORED me. It's going to live in my bones until the day I die. This story is such a deep, thorough, often grim and fucking spectacular examination of so many things I struggle to find words to describe; the strange hopelessness

...more

WELP. stephan went and DID IT AGAIN. honestly stories this good are irresponsible because my brain simply refuses to accept that candace isn't a real person and that the events of this book aren't like, canon to real life. everything i adored about k

...more

As usual when it comes to Ashley's writing, CUT TO me weeping openly in a public park. (I should? Know better???? BY NOW??????? and yet.) I simply devoured this book, knowing full well it would break my heart, but also knowing that it would do it in

...more
More of Emma's books…
Topics Mentioning This Author
No comments have been added yet.