Isabel Ibañez
Goodreads Author
Born
in The United States
Website
Twitter
Member Since
September 2009
Popular Answered Questions
* Note: these are all the books on Goodreads for this author. To add more,
click here
.
Related News
Hispanic Heritage Month is the perfect time to relish the latest works from beloved Hispanic and Latinx authors like Isabel Allende, Natalia...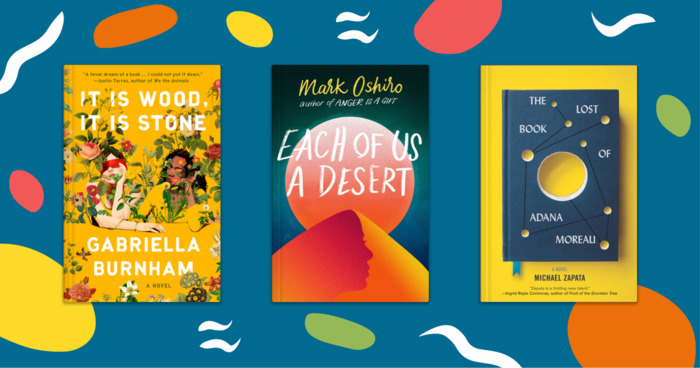 As dedicated readers already know, some of the best and most innovative stories on the shelves come from the constantly evolving realm of...
This was SO much fun. Highly unexpected and a fresh take on a beloved classic.while the characters you know so well will be recognizable here, they won't be in the same roles which made for a page turning experience. Highly recommend for any Jane Aus

...more

You guys—I try to stay off Goodreads as much as possible, but I'm coming on here to specifically talk about this BEAUTIFUL book.

Kristin's voice is pitch perfect, and the story has so much ANGST (which is how she likes it) and HEART. This book made m ...more

Emily has done it again. How does she get me EVERY SINGLE TIME. This story made me laugh, tear up, and SWOON. I will eat up every single one of her books with a spoon. All the stars.

So I will forever read anything by Kate. Her writing is sublime and I can never get enough of her stories. This one is cozy and sweet and steamy. All the stars.

OMG! I loved this story SO much. Incredible banter, so much heart and a fantastic swoony hero. Highly recommend.

"Isabel Ibanez has officially become my go-to when I need a fantasy fix.
⠀⠀⠀⠀⠀⠀⠀⠀⠀
I adored WOVEN IN MOONLIGHT. The world-building is amazing. The magic is fun (I still want my own wooly animals!). Ximena and the others characters are endearing. And I l" Read more of this review »

"I do not normally gravitate to YA or fantasy, but I am so thankful I did. This book was like nothing I've read before, and kept my attention from day one. It had been a while since I read Woven in Moonlight, but as soon as I opened up Written in Star" Read more of this review »

"The setting for Written in Starlight is so immersive I felt like I could taste the jungle, the sticky heat of it coating my throat as I walked along with the characters waiting for the next moment of reprieve! I loved Woven in Moonlight, but I'm havi" Read more of this review »
More of Isabel's books…
Topics Mentioning This Author
Goodreads Librarians Group
— 119232 members — last activity 1 minute ago
A place where all Goodreads members can work together to improve the Goodreads book catalog. Non-librarians are welcome to join the group as well, to
...more
No comments have been added yet.