Finbar
Sign in to Goodreads to learn more about Finbar.
https://www.goodreads.com/ludlow19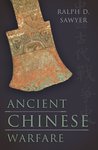 See all 29 books that Finbar is reading…
The story continues

The story of the Loraine continues to unfold. The writing is not very complex but the story is good. It moves along a bit predictably but it's still fun.
More of Finbar's books…
Chinese Medicine
— 30 members — last activity Jun 10, 2010 03:20AM
Anything relating to the theory and practice of Traditional Chinese Medicine, in any of its various incarnations.
sustainabooks
— 131 members — last activity Feb 17, 2012 10:07AM
environmental, economic, and social sustainability.
Literary Fiction Dialogue
— 161 members — last activity Sep 18, 2018 06:29AM
A place for literary fiction readers and writers to engage in an open dialogue concerning the state of literature today, book recommendations, discuss
...more