News and Interviews
Good Minds Suggest—Nalo Hopkinson's Favorite Folklore-Inspired Fiction
Posted by Goodreads on March 4, 2013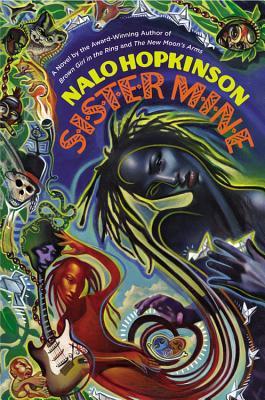 Nalo Hopkinson
's city of Toronto seethes with magic as mythological gods live, work, and bicker among the "claypicken" humans in the author's new fantasy,
Sister Mine
. A mere mortal among a family of demigods, young Makeda feels ostracized for her lack of magical ability. She somehow lost her power when separated at birth from her conjoined twin, and at the same time her mother—Canada's own Loch Ness monster—was banished to the waters of Lake Ontario. When her father also disappears, Makeda tries to help and finds that her missing mojo might have been with her all along. The Jamaican-born Hopkinson—who splits her time between Toronto and the University of California, Riverside, where she teaches creative writing—embraces Caribbean supernatural lore in her fantasy and science fiction novels, including
Brown Girl in the Ring
and
Midnight Robber
. She shares her favorite books based on age-old stories that get richer with the retelling.
date
newest »
back to top