News and Interviews
Good Minds Suggest: Colleen Hoover's Favorite Contemporary Love Stories
Posted by Goodreads on December 12, 2016
With a second consecutive Goodreads Choice Awards win for Best Romance, Colleen Hoover clearly has a direct line to readers' hearts. It Ends with Us taps into the same vein of love as her 2015 winner, Confess. However, here the heartbreak is intensified.

Spanning years and tackling first loves and costly mistakes, this is Lily's story...and it's not an easy one. As the small-town girl moves to Boston to start her own business, she learns the price of love as she falls for one man and reconnects with another.


Goodreads members fell under the spell of Hoover's writing, applauding the raw beauty of this unforgettable romance. So we wanted to know which contemporary love stories captured her imagination. Here are her picks:

View all the Goodreads Choice Awards winners and runners-up across 20 categories »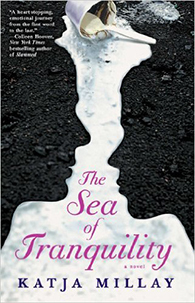 The Sea of Tranquility by Katja Millay
"This was one of the first contemporary romance novels I read after writing a few myself. I remember pulling an all-nighter with this one because Katja has a way of making you forget about your own world while you live inside the one she has created. I've been hoping for another book from this author for a while because this will always be my top fave. She is an automatic buy for me, so hopefully she has more up her sleeve."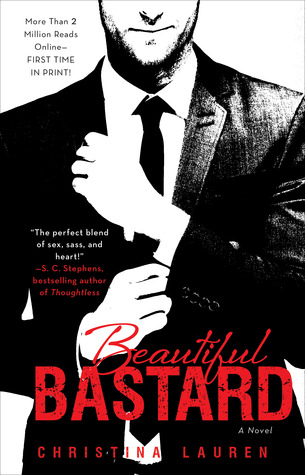 Beautiful Bastard by Christina Lauren
"Actually, I recommend this whole series by Christina Lauren. They're a writing duo who never disappoint, and their books are some of my favorites to pack for a road trip because I know the world they've built with this series is the best way to pass time."
Fifty Shades of Grey by E.L. James
"I know everyone and their grandma has read this book by now, but I truly believe this book and the author catapulted a lot of careers for contemporary authors, including myself. When the Fifty Shades craze began, it turned many nonreaders into voracious readers of the romance genre (and all books, for that matter). Because of this, many authors reaped the benefits. Not to mention the author is unparalleled when it comes to her support of her peers."
Swear on This Life by Renée Carlino
"This book released the same week that my most recent novel, It Ends with Us, released, so I snatched it up to take a break from my own brain. I was shocked at how similar in feel the books were; I really enjoyed reading something that I felt a connection with on more than just the story level. Renée's books have a lot of heart, and I always learn something from them. Swear on This Life and Before We Were Strangers are two of my favorites from her."
No comments have been added yet.